Quaker Hill 
Lofty with just the right combination of soft and bounce Quaker Hill is like a big bowl of oatmeal with ice cream on top. The Highland wool gives the yarn stability and spring, it is light and airy and shows texture beautifully. This is my case for the oatmeal element, it's just great wool that's going to fill you up and sustain you, making your project cozy and long wearing. The Alpaca is totally the ice cream, it lends a soft hand and extra warmth to this blend. A slight halo is also present  giving the finished item a very subtle fuzzy look, and the combination of the two makes for a yarn that will stick to itself after blocking, it won't slide around or stretch out a lot.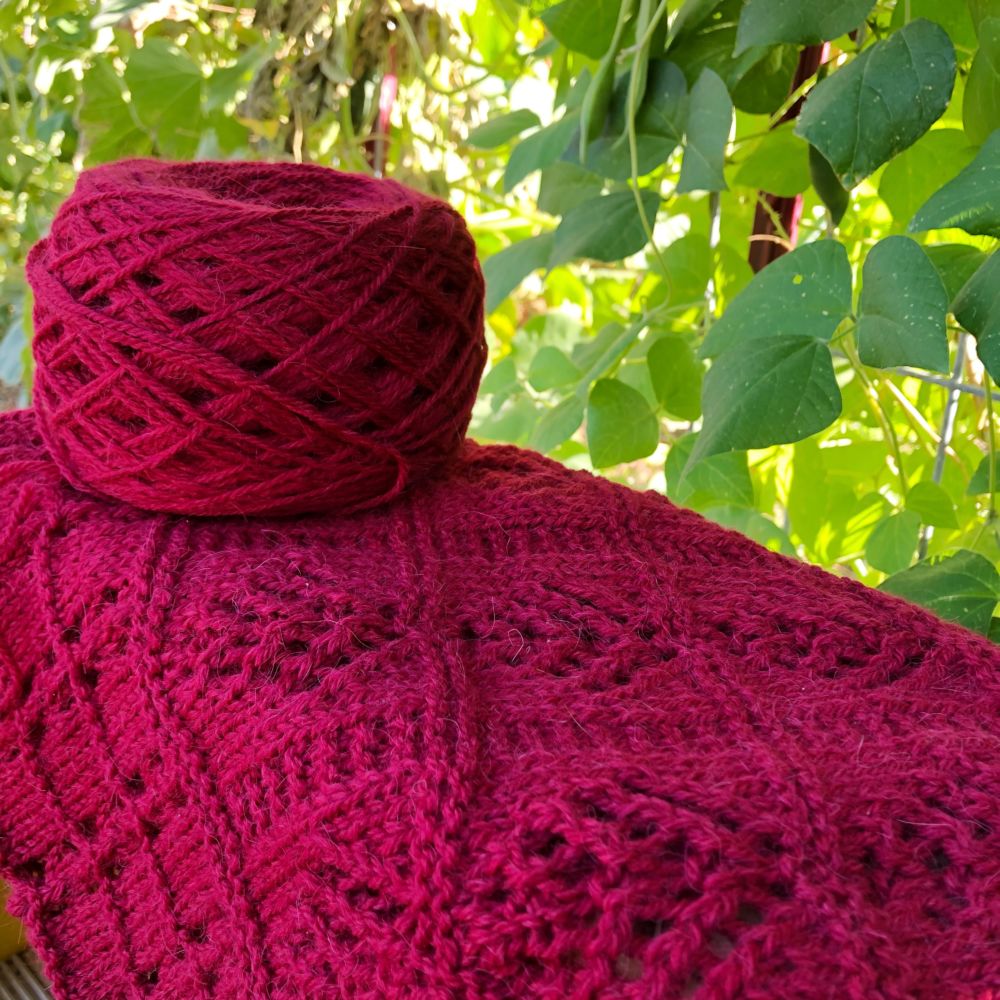 Let's talk hard stats:
Weight: DK weight
Yardage: 298 yards = 3.5oz /272 m = 100g
Materials: 50% Highland Wool, 50% Alpaca
Colors: 14 colors
Quaker Hill has 14 beautiful colors that include 6 crisp neutrals like Natural, Black, Charcoal, Grey and yes even Oatmeal, and 8 saturated colors from Red, Gold, Blues, Greens and a Deep Purple.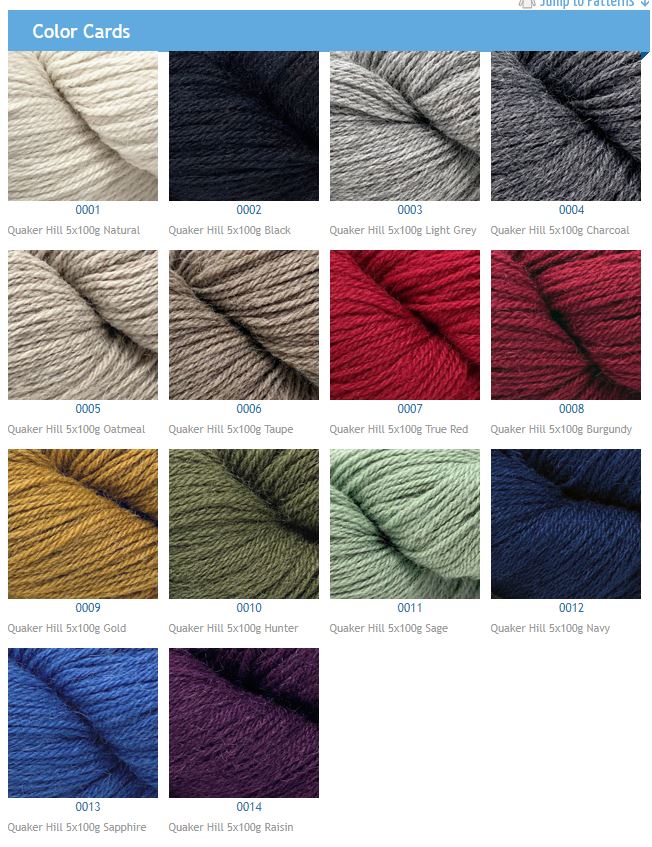 How does it knit up?
Quaker Hill is a lofty knit, the yarn has a lovely hand that makes for a squishy finished product. Don't be fooled by the lighter DK weight gauge of this yarn, the finished product is plenty cozy with the addition of the alpaca fiber. Alpaca is a hollow core fiber so it can hold warm air inside itself and create a warmer experience for the wearer.
What should you use it for?
This is a 3 ply yarn so it is well rounded and crisp, it works great for cables and texture. 3 ply yarns tend to roll in on themselves preventing lace from opening up fully and bringing the texture of the decreases to the forefront of the finished product instead of the holes of the lace. You can see this in the Scarlet Runner Vest lower body pattern where the decreases used in the patterning making the 'leaf' shape stand out as branching stockinette stitches.
Quaker Hill would be excellent for colorwork, this DK weight yarn has a nice 'sticky' quality that will keep your colorwork stitches even and will work pretty well for steeking. The 3 ply construction of the yarn will create crisp and neat edges between colors for a visual masterpiece.
Pattern M127 Scarlet Runner Vest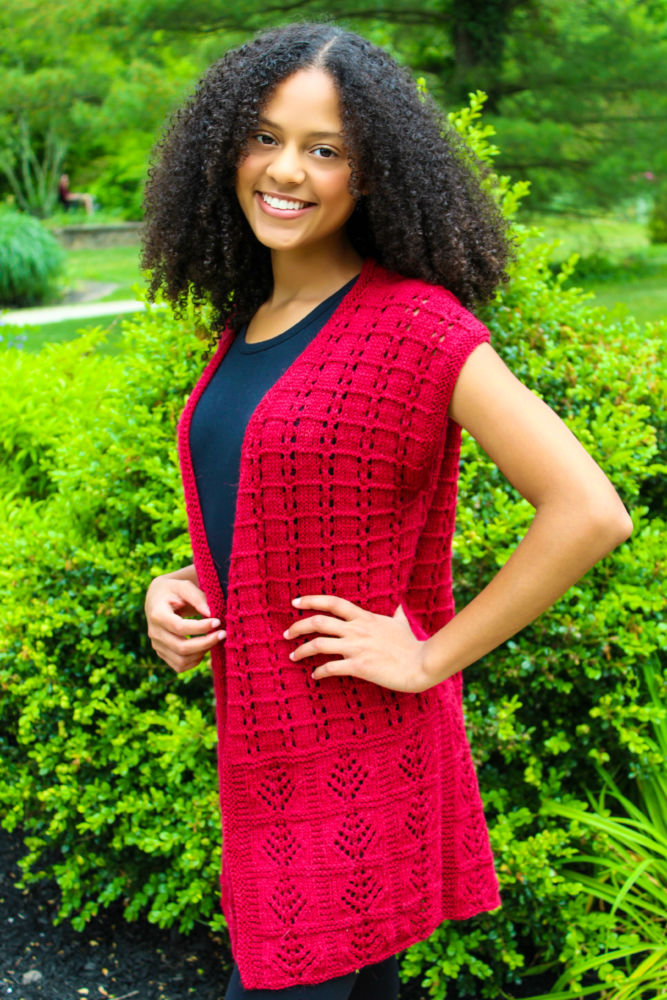 Try out Quaker Hill in the Scarlet Runner Vest, a beautiful layering piece worked with lace and texture. This long vest has a wide bottom border of lacey 'leaves' that are surrounded by boxes of garter stitch, the instructions for this stitch pattern are charted and written out for you. The upper body is worked in a combination of vertical eyelets and horizontal garter ridges that emphasize the textural qualities of the Quaker Hill Yarn.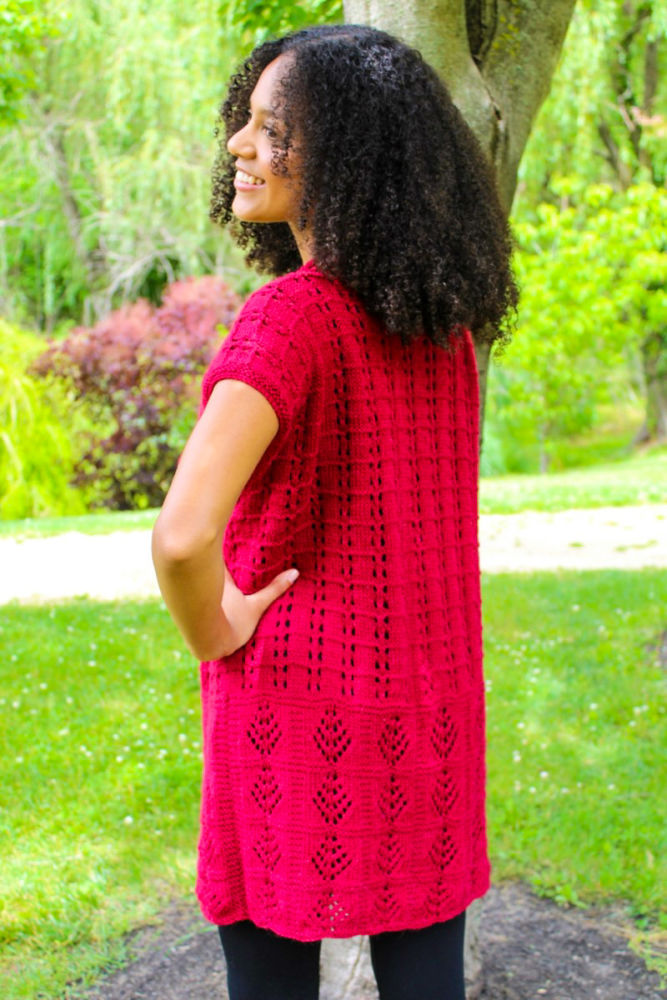 This vest is worked flat then blocked and seamed, the seaming is important since it gives the vest stability for its longer shape. The armholes are unshaped on this vest and are worked with a narrow garter stitch band. You could easily add sleeves onto this vest and make it into a cardigan if desired!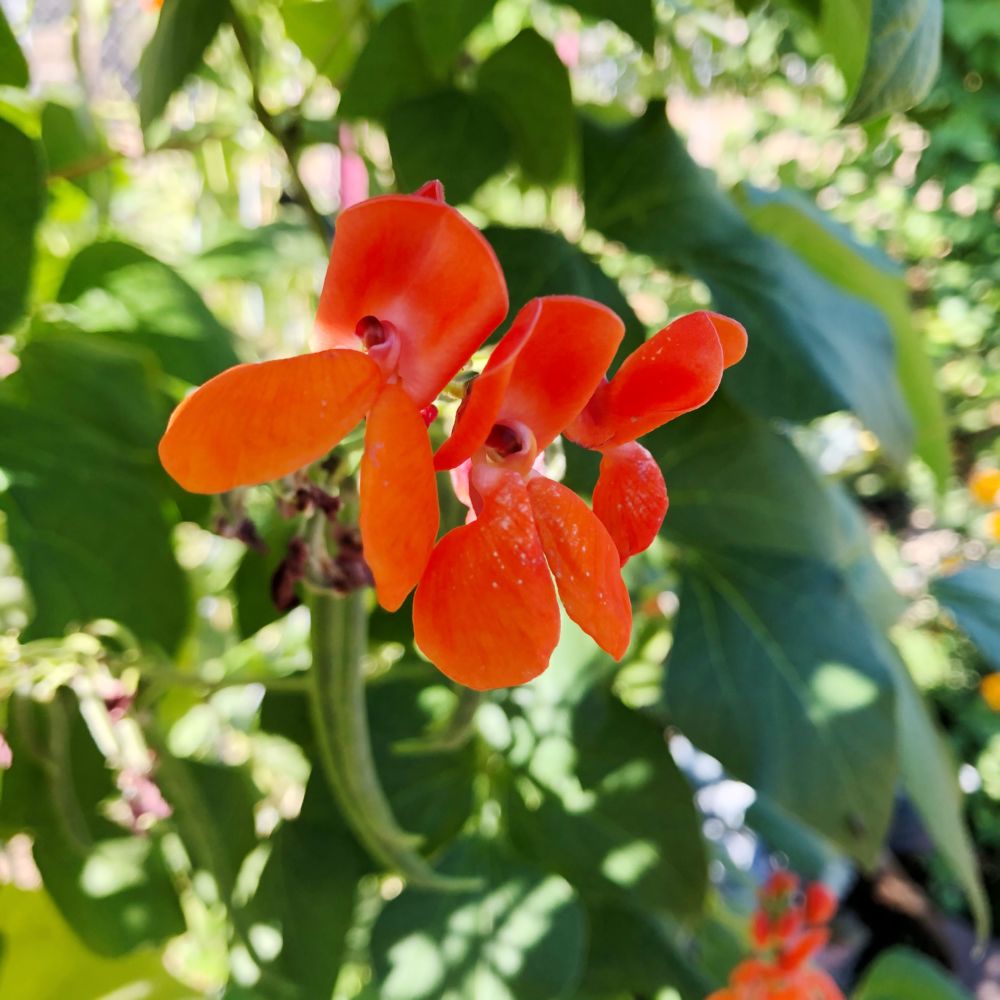 This vest was inspired by the brilliant red flowers of the Scarlet Runner Beans I grow and their twining vines that creep up the trellis. I wanted to have an organic shape like the bottom leaf pattern and the vertical columns interspersed with the horizontal patterning to create the look of the natural bean vines on the man-made trellis.