Welcome to Plymouth Yarn Review with Meghan Jones, here we will take an in depth look at the newest yarns from Plymouth Yarn Company, their qualities and quirks and projects you should definitely try knitting with them.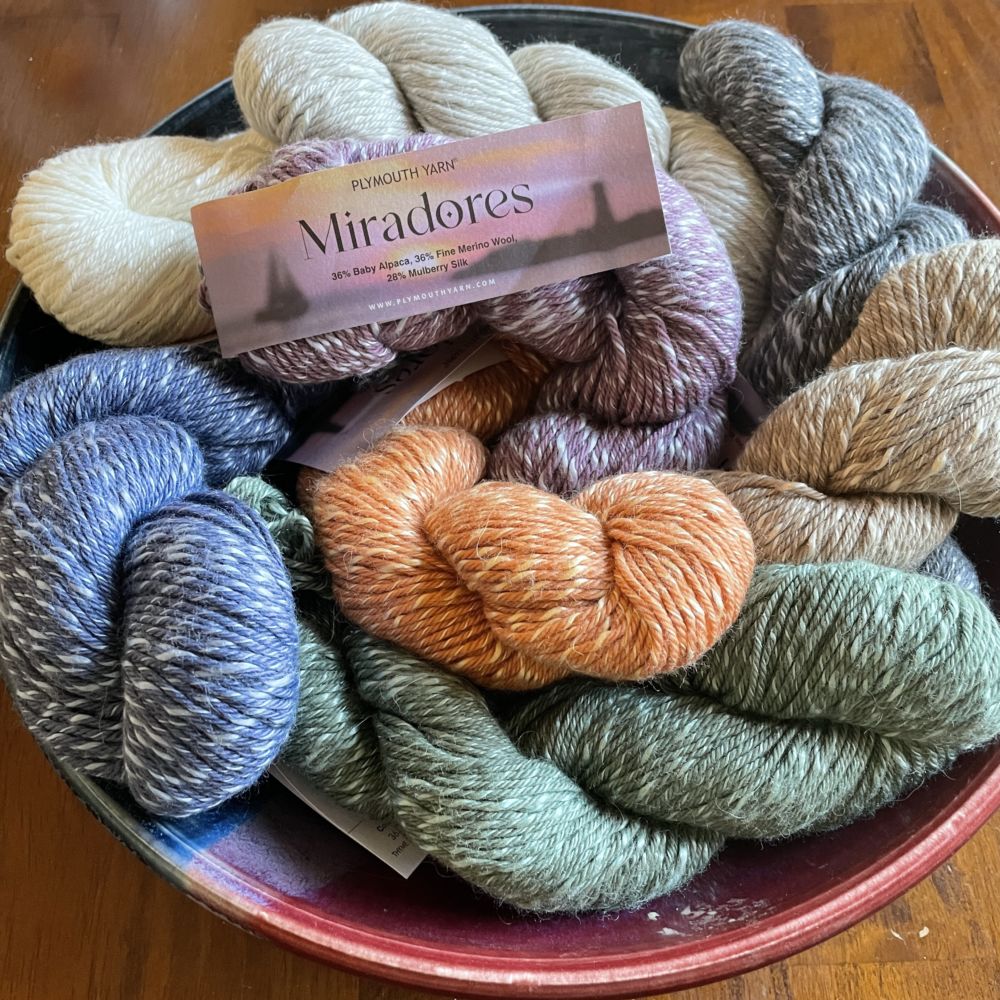 Miradores
NEW!!! Miradores is a brand new 2022 release, this sumptuous blend of  alpaca, wool and silk is light, warm and soft.
Weight: DK
Yardage: 131 yards = 1.75oz /119 m = 50g
Materials: 36% Baby Alpaca, 36% Fine Merino, 28% silk
Colors: 8 colors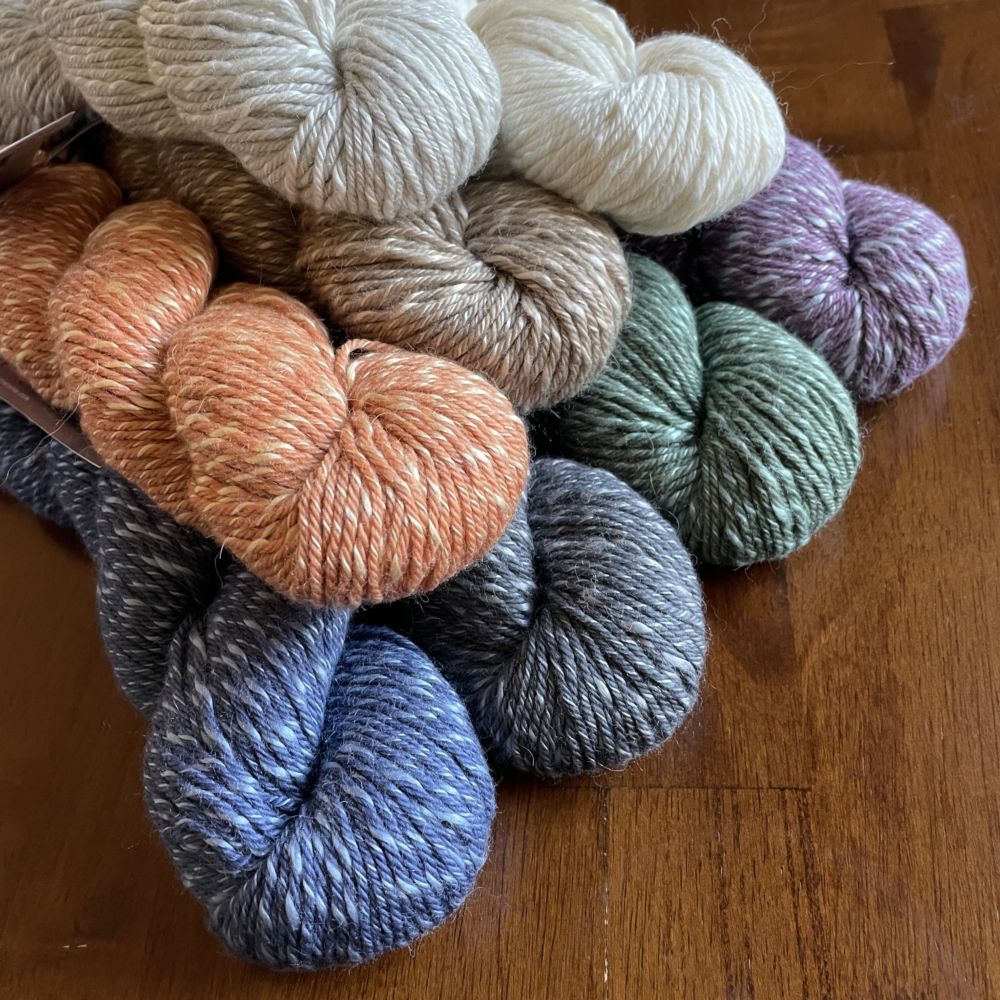 Miradores is available in 8 muted colors, 4 neutrals including Alabaster (white), Anchors a Grey (charcoal) Sandy Key (taupe) and Sea Salt (light grey). And 4 muted colors; Saffron Sky (orange), Blue Suede Seas (blue), Plum Passage (purple) and Thyme to Sail (green). The color palette of this yarn is sophisticated and each skein has the depth of color you will find in an alpaca/wool yarn spun around the sheen and vibrancy of the silk for a marled finished product in muted colors.
Every single color of palette goes so nicely together I'm seriously tempted to knit a simple stripe shawl using all 8 of them!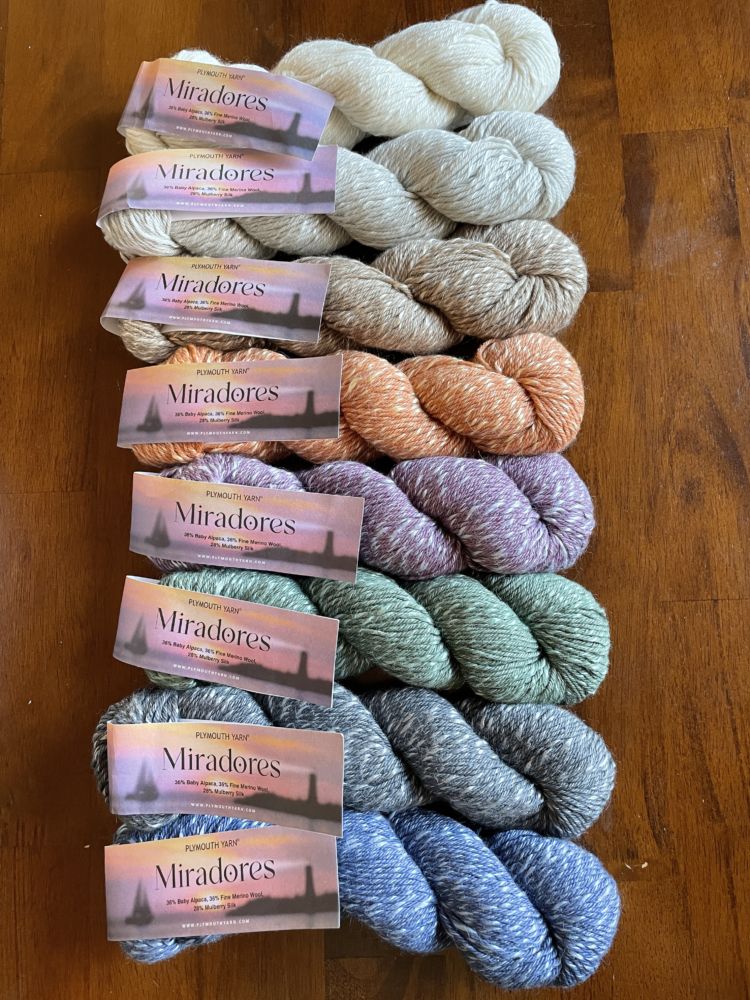 How does it knit up?
Miradores knits up with a beautiful drape, the alpaca and silk give this yarn movement and fluidity while the wool stabilizes the fabric so it doesn't stretch out. The silk spun around the alpaca wool core gives the finished fabric a marled look with little speckles of the shiny silk peeking out of the satin background.
What should you use it for?
This yarn is so versatile, it's next to skin softness is incredible and it would make a luxurious scarf or shawl. The Fan Shell Hat and Cowl would look amazing in this yarn, the texture and lace in the stitch pattern are strong and repetitive enough to be visible through the marled texture of the yarn. And who doesn't love a hat and cowl combo for cooler weather??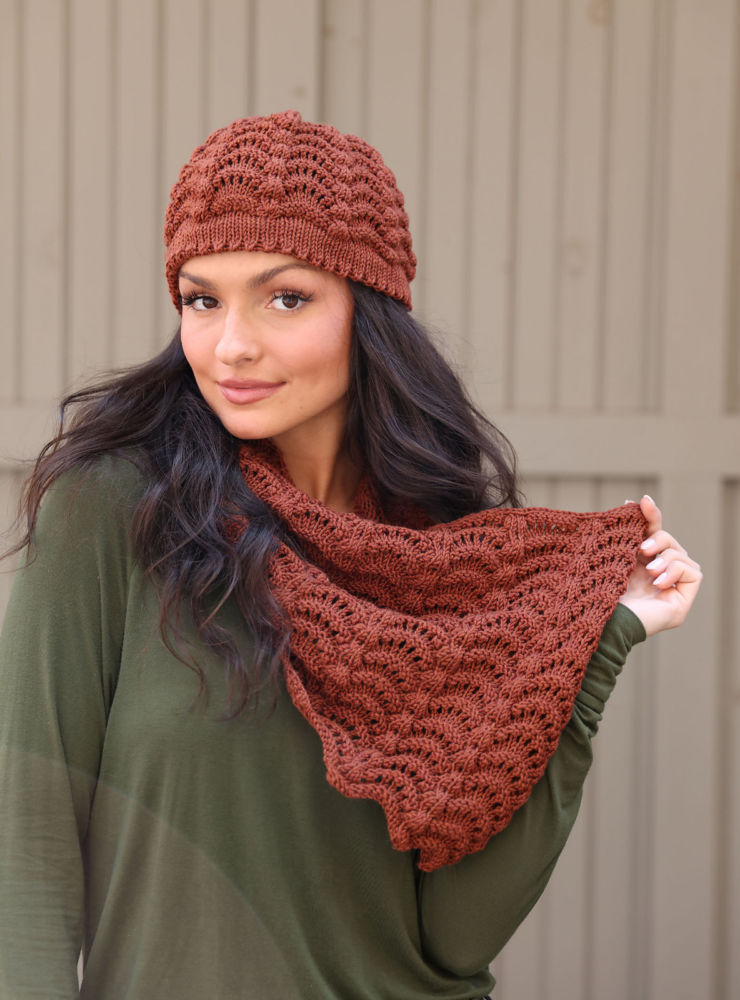 Since this yarn has such beautiful drape it is ideal for swingy cardigans, something open and loose that relies on the movement of the knitted fabric.  Below you can see the Swan Wings Cardigan, originally released in Nako Calico (white version) which was an acrylic cotton blend this new version has been reknit in the Miradores (blue version). The drape of the Miradores lends itself perfectly to this cardigan pattern, changing what was a warm weather cardigan into a great fall or winter layering piece.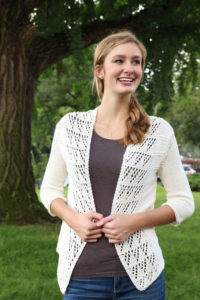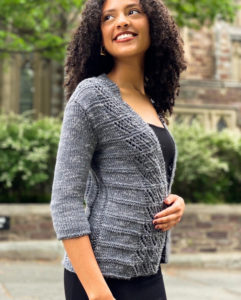 If you are a fan of a cocoon stlye shrug then Miradores would look amazing worked up in the Lace Detail Cardigan. This cute piece is worked sideways with a wide band of lace across the back and would look amazing in Miradores!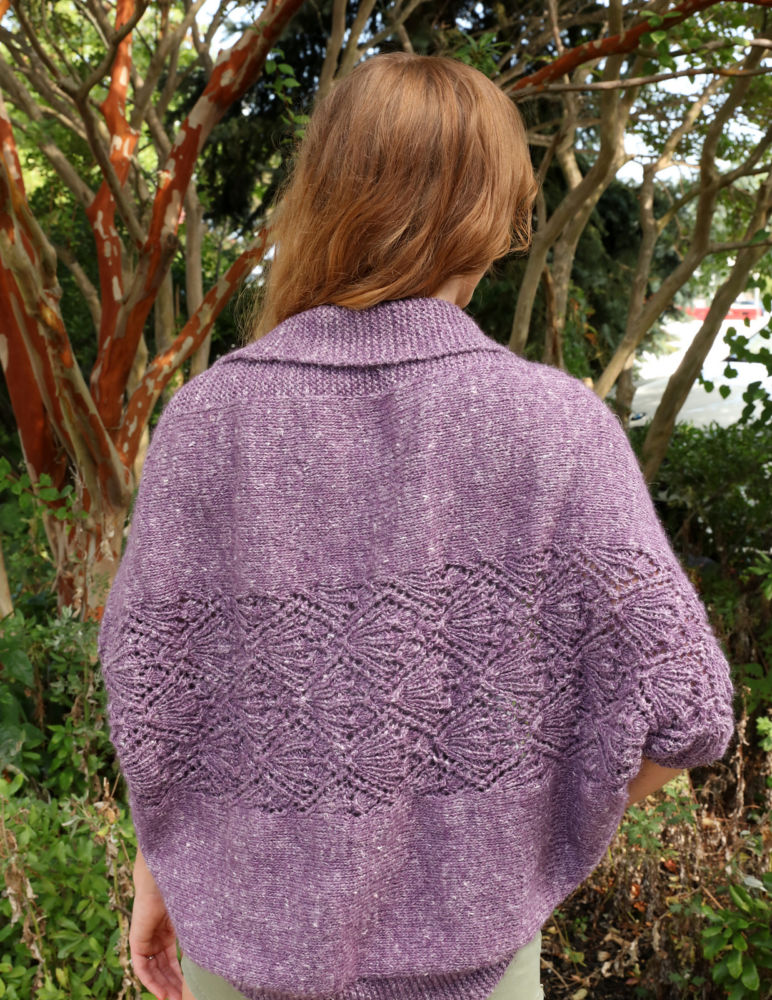 Finally I think that the Drape Front Cardigan is just begging to be knit up the in Sandy Key color of Miradores. The simple lace on each front panel will look amazing in the shine speckled marl of the yarn!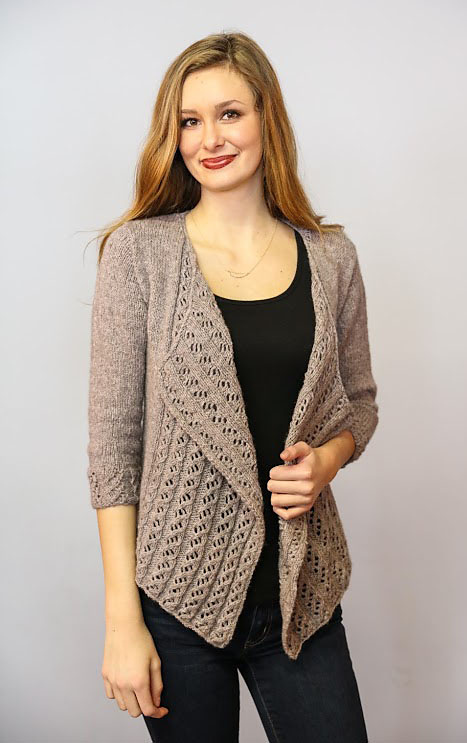 Share your photos! Have you knit something with Miradores? Plymouth would LOVE to see it! Share your photos on Instagram with the hashtag #miradoresyarn and show us what you made!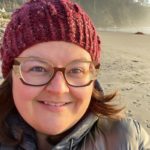 Meghan Jones is an artist who uses yarn as one of her mediums, she has designed knitting patterns for over a decade and recently published her own book of patterns. When she isn't knitting she is painting, cooking, gardening, practicing yoga, weight training, or spending time with her husband and their 4 children. You can find her more of her work at:   www.littlenutmegproductions.com on Instagram, Facebook, and Ravelry.