Welcome to Plymouth Yarn Review with Meghan Jones
Here we will take an in-depth look at the newest yarns from Plymouth Yarn Company, their qualities and quirks, and projects you should definitely try knitting with them.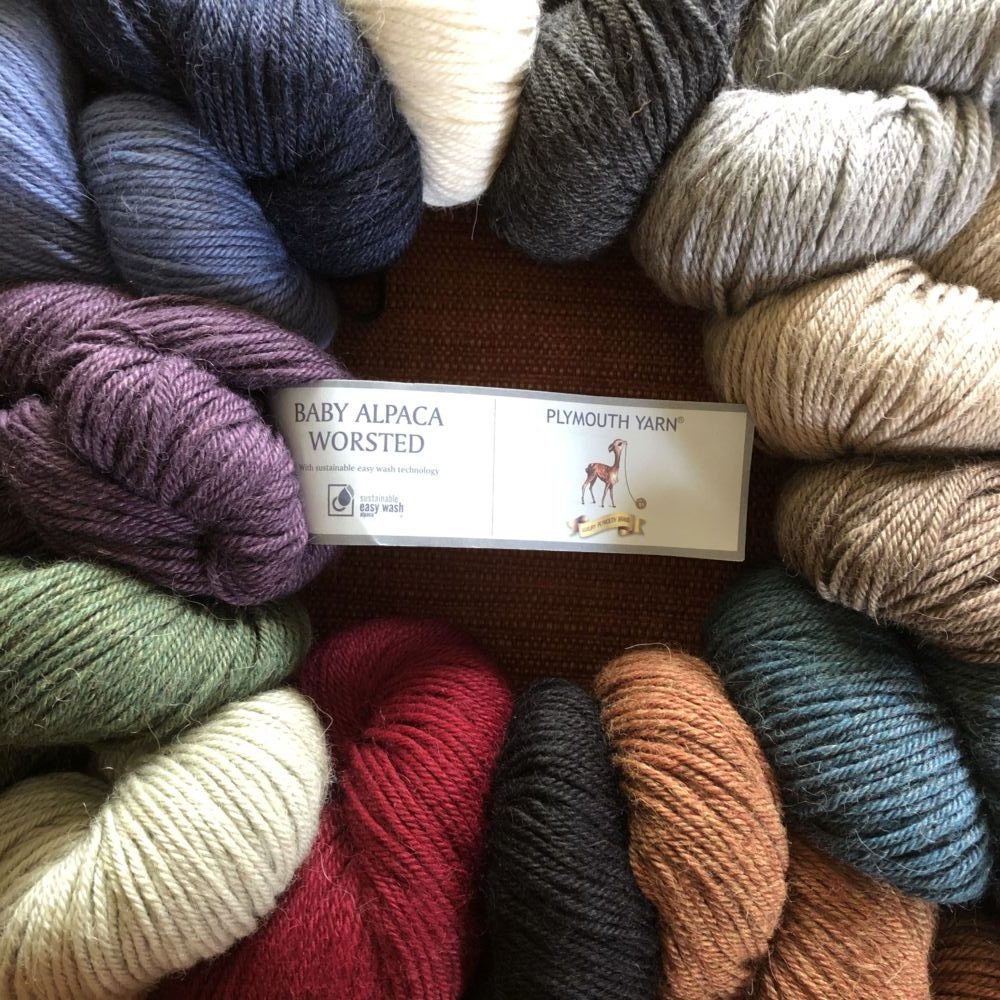 Baby Alpaca Worsted EC
NEW!!! Baby Alpaca Worsted EC is a brand new 2021 release that has all the lovable cuddly attributes of alpaca yarn with a super sustainable easy wash treatment.
Weight: Worsted
Yardage: 204 yards = 3.5oz /518 m = 100g
Materials: 100% Baby Alpaca
Colors: 14 colors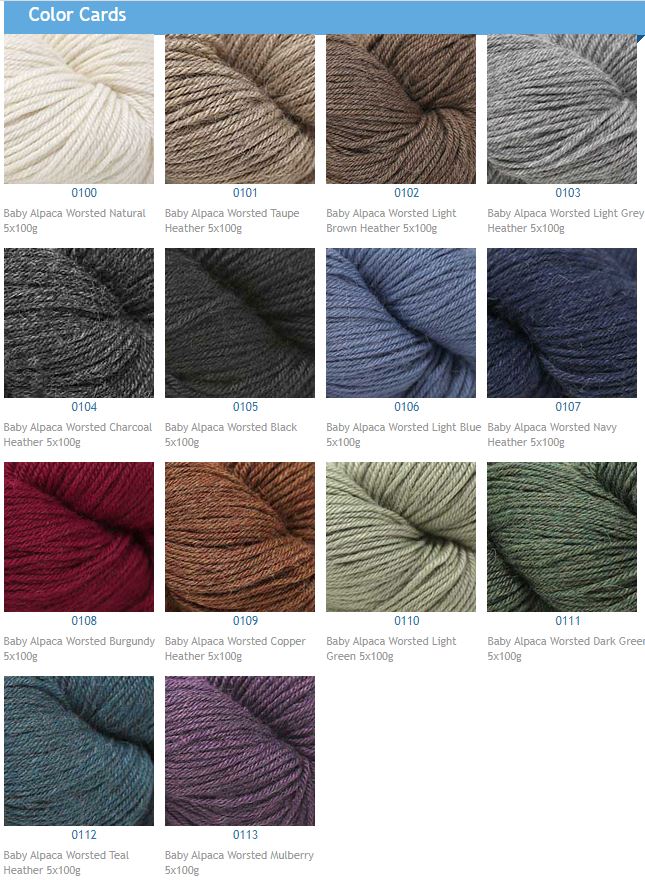 Baby Alpaca Worsted EC has a beautiful range of sophisticated colors that include black, two greys, three browns, three greens, two blues a purple, a red and a natural ivory. 8 of the colors are a slightly heathered look with added depth of flickering shade and 6 of the colors are a saturated solid, evenly dyed with rich pigmentation.
How does it knit up?
The 4 ply construction of this round smooth yarn really gives the alpaca some bounce and spring. Typically Alpaca yarns feels more slack, with loads of drape and not much spring but the twist construction of Baby Alpaca Worsted EC gives it a knitting feel more like a wool. It has a slight halo, and very few if any guard hairs, this is great news for those who love alpaca in their hands but find the guard hairs itchy by the face or neck.
How is this Alpaca Easy Care?
Baby Alpaca Worsted EC is treated with a brand new sustainable enzyme treatment that does not change the character of the yarn. The treatment is free of chlorines resins and sulfuric acid so it also keeps our environment safe and does not pose any threat to the water system. The supplier of these enzymes is certified by Oeko-Tex, bluesign, and REACH. And you guessed it, the EC stands for Easy Care!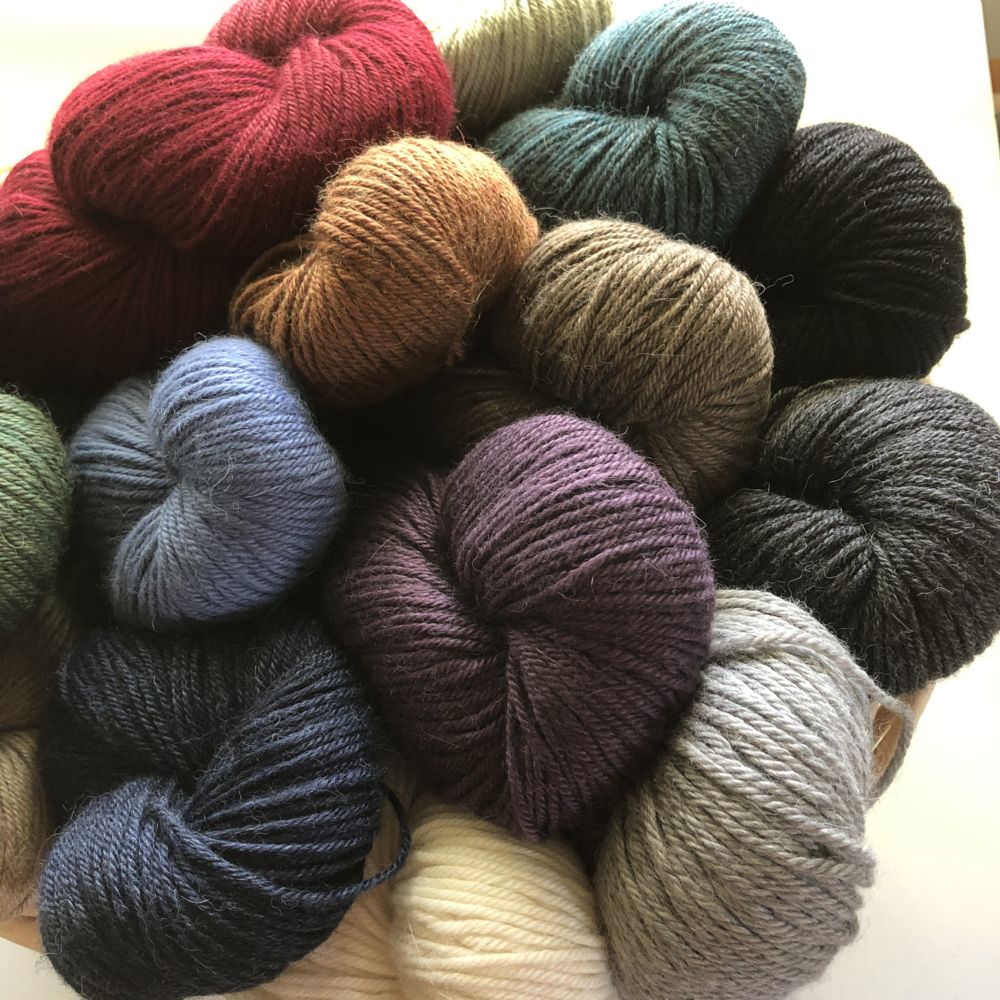 Does the enzyme treatment change the yarn at all?
Not at all, since the fibers are treated with the enzyme instead of being coated with synthetic material there is not obvious change in the feel of the alpaca fiber.
What should you use it for?
This yarn is a 4 ply yarn which means that 4 strands of fiber are twisted around each other in a stable smooth strand. 4 ply yarns work really well for cables and texture patterns while the natural tendency of alpaca is to have a softer look, so expect your cables to be medium height and your texture to be even but gentle.
Are you looking for a great simple cardigan for the fall? Pattern #3431 is worked mostly in garter stitch with dolman sleeves. This easy to knit pattern is perfect for the drape of the Baby Alpaca Worsted EC and even has a pretty sleeve vent detail. You can find this pattern on Ravelry here.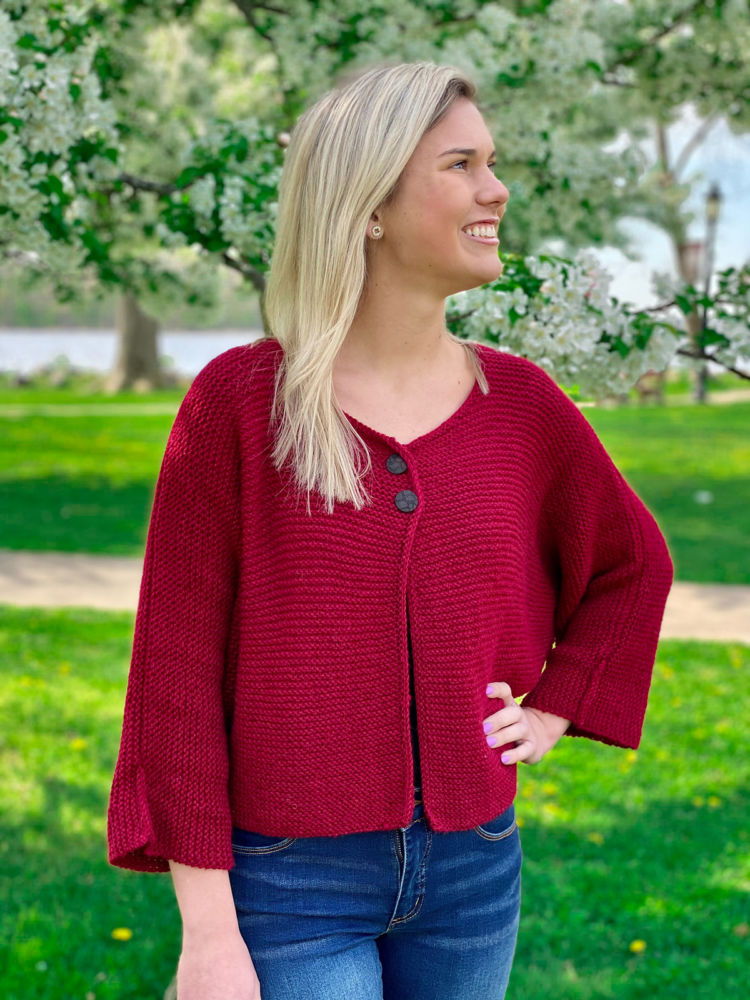 When those chilly winds blow you'll want to cozy up in a great cabled pullover! Pattern #3444 has great texture with cables and bobbles up the front, a plain stockinette back and vertical ribbed sleeves. See pattern on Ravelry here.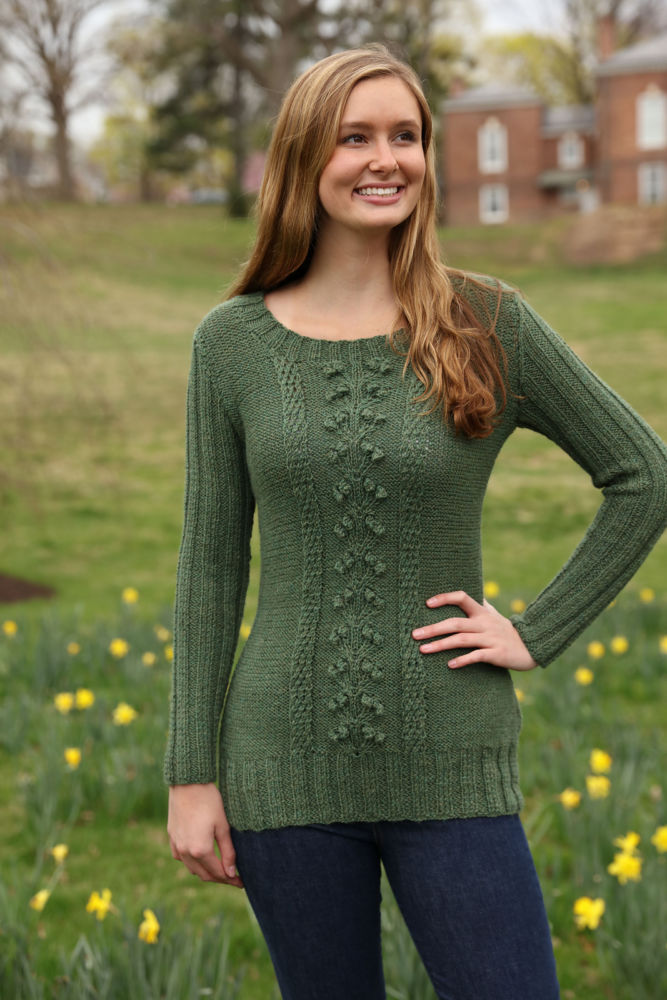 How about a freebie? Pattern #F996 is a charming collection of 2 easy textured cowls that showcase Baby Alpaca Worsted EC to it's best! Get started on some gift knitting or make yourself a scrumptious accessory, and the best news is that this pattern is available on Ravelry with our compliments.