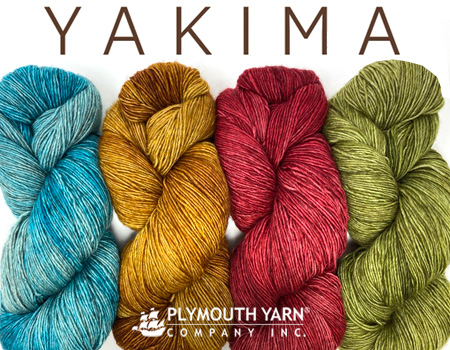 Yakima
A luminescent jewel of a single ply yarn, Yakima is soft and supple with glowing color and incredible drape. This luxurious blend of yak and merino is light as a cloud and silky soft and it has a lovely bit of warmth from the addition of the yak fiber.
Let's talk hard stats:
Weight: Spot weight
Yardage: 384 yards = 3.5oz /351 m = 100g
Materials: 85% fine superwash merino wool, 15% yak
Colors: 10 colors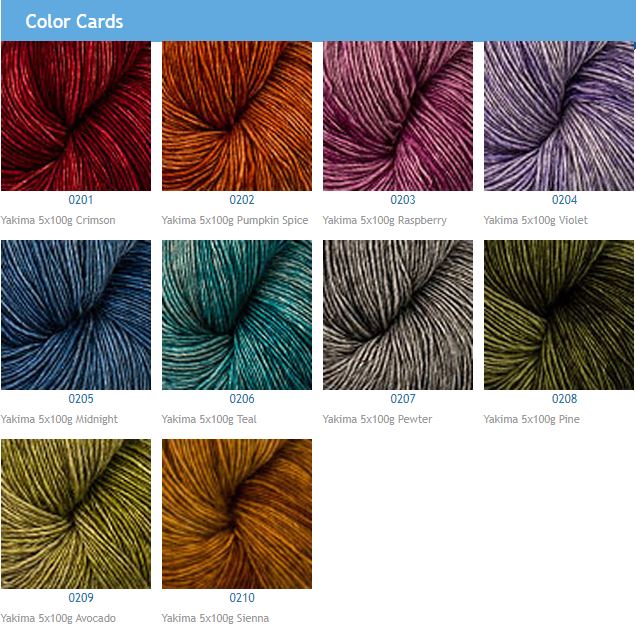 Yakima is available in 10 richly luminous shades and is kettle dyed for a beautiful botanical finished look.
How does it knit up?
Yakima is a lovely knit, the round single ply yarn is smooth and the addition of the yak gives the yarn an extra luxurious hand. When knit up this yarn may give you extra movement and possibly some biasing in plain stockinette stitch, it has a lovely drape and feels extra super soft.
What should you use it for?
The single ply construction of Yakima is ideal for lace projects, once blocked they will open up and lie flat and open displaying the lace stitches beautifully. This yarn will produce flat cables with little edge definition, and colorwork will have a beautiful flow between colors.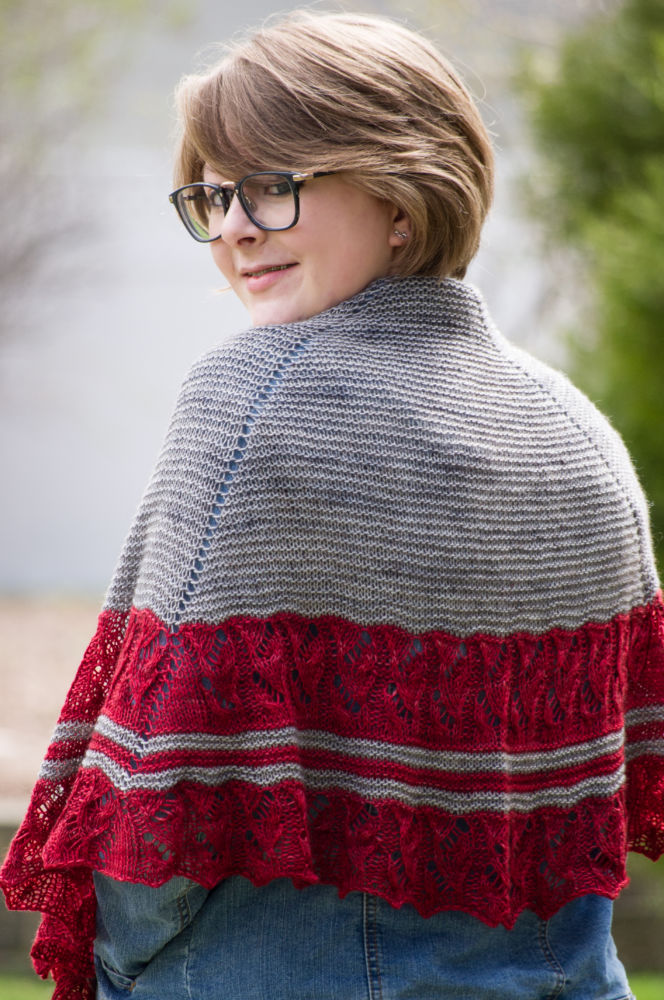 Worked from the top down this semi-circular shawl has a generous portion of garter stitch edged with a pretty lace and cable border. The shawl has six increase points to create a shawl that will wrap the shoulders with a ¾ circular shape.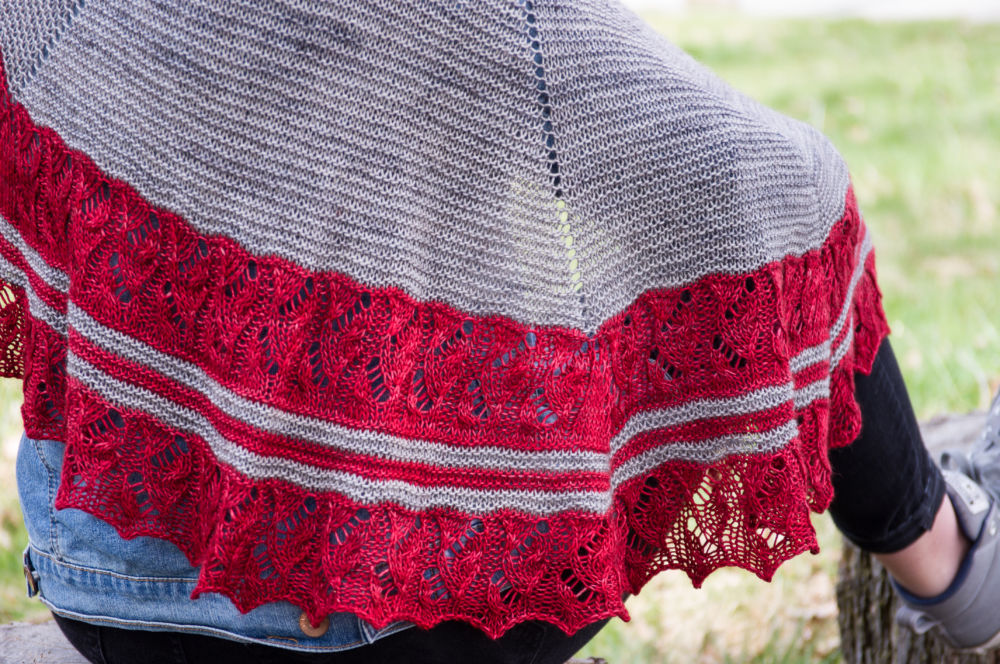 The subtly shifting shades of the Yakima yarn is on full display in this pattern in the main body of garter stitch. The gentle color changes give even the simplest of stitch patterns that extra special touch, making for a luxurious knit where the yarn really takes center stage. The lace and cable border has patterning on both the right and wrong sides of the work, this really moves the decreases back and forth creating a stitch pattern that has great flow and movement.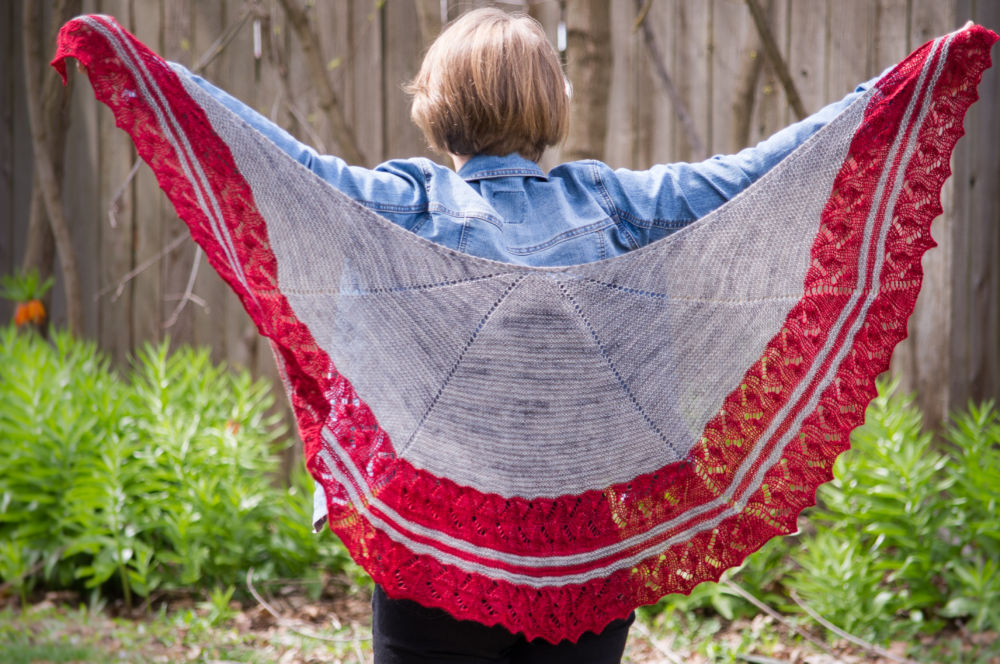 The two borders are divided by thick lines of alternating colors giving the shawl a unique modern touch. Make sure to use a loose bind off on this shawl like the knitted bind off, then the points of the lace can be pulled out for a sculptural and beautiful edge.