Welcome to Plymouth Yarn Review with Meghan Jones, here we will take an in-depth look at the newest yarns from Plymouth Yarn Company, their qualities and quirks, and projects you should definitely try knitting with them.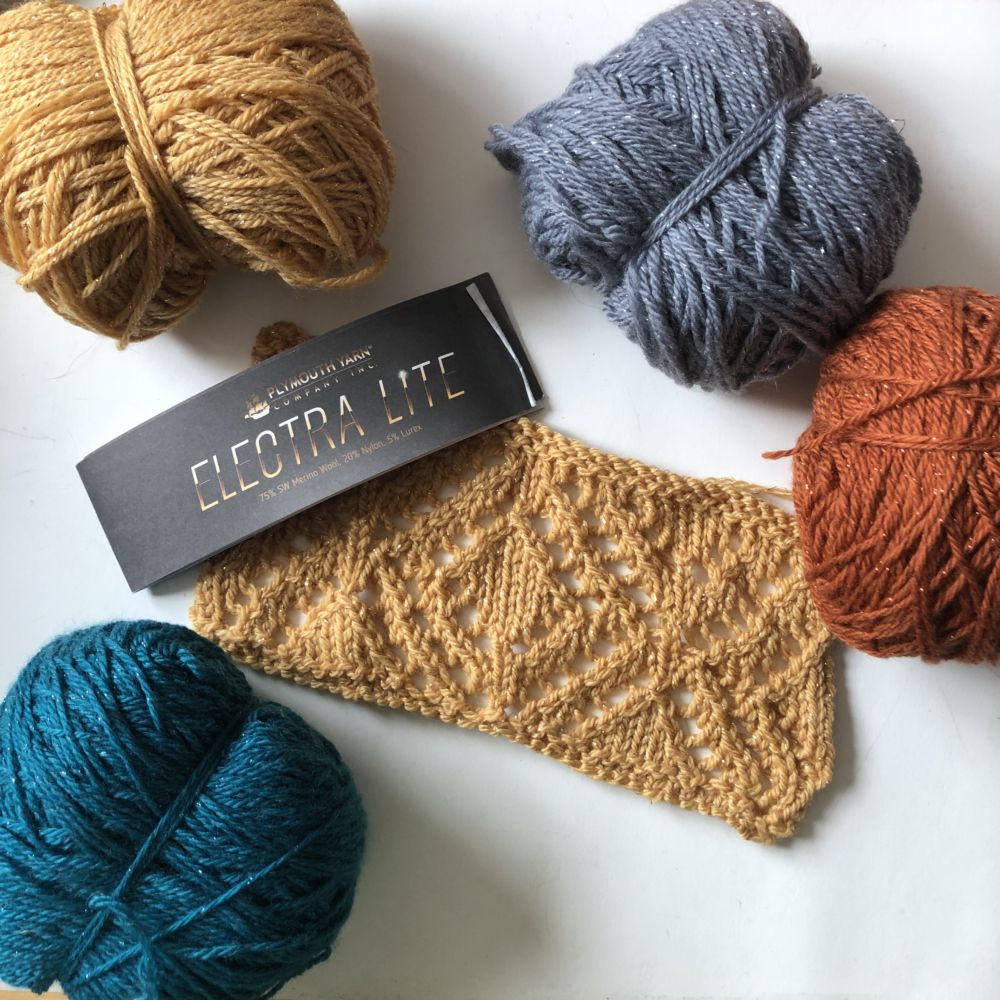 Electra Lite
NEW!!! Electra Lite is a new yarn release for 2019 and its sparkling personality is winning over knitters in a big way! Let's talk hard stats:
Weight: Fingering
Yardage: 425 yards = 3.5oz /388 yds = 100g
Materials: 75% Superwash Merino Wool, 20% Nylon, 5% Lurex
Colors: 12 colors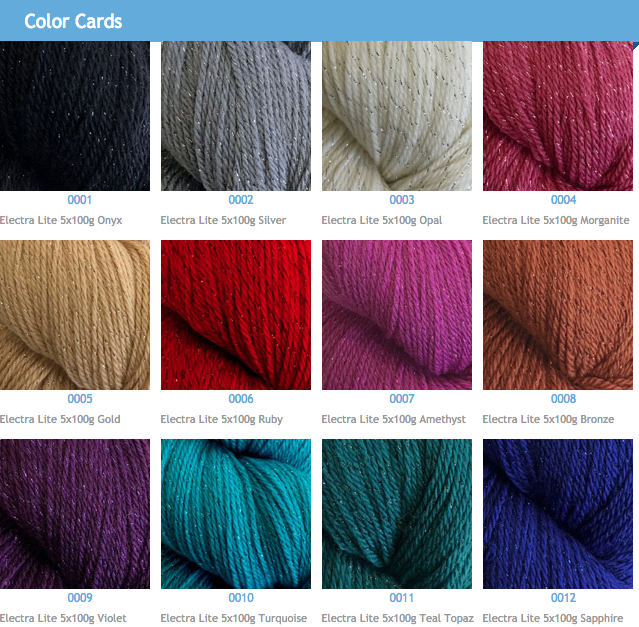 The colors of Electra Lite are deep and saturated; absolutely no dye left the yarn during wet-blocking or transferred to my skin while knitting with this yarn. The colors of the lurex are matched perfectly to the yarn colors making for a sparkle highlight instead of a 'marled' effect.
How does it knit up?
I found Electra Lite to be beautifully lofty; this is not a heavy or slippery yarn.  It is light and even a bit fluffy and stays feeling full and cushy even after wet-blocking. Despite being a superwash (which is notorious for stretching out after being wetted) Electra Lite stays put after blocking leaving the stitch patterns looking crisp and the yarn feels the same after wet blocking.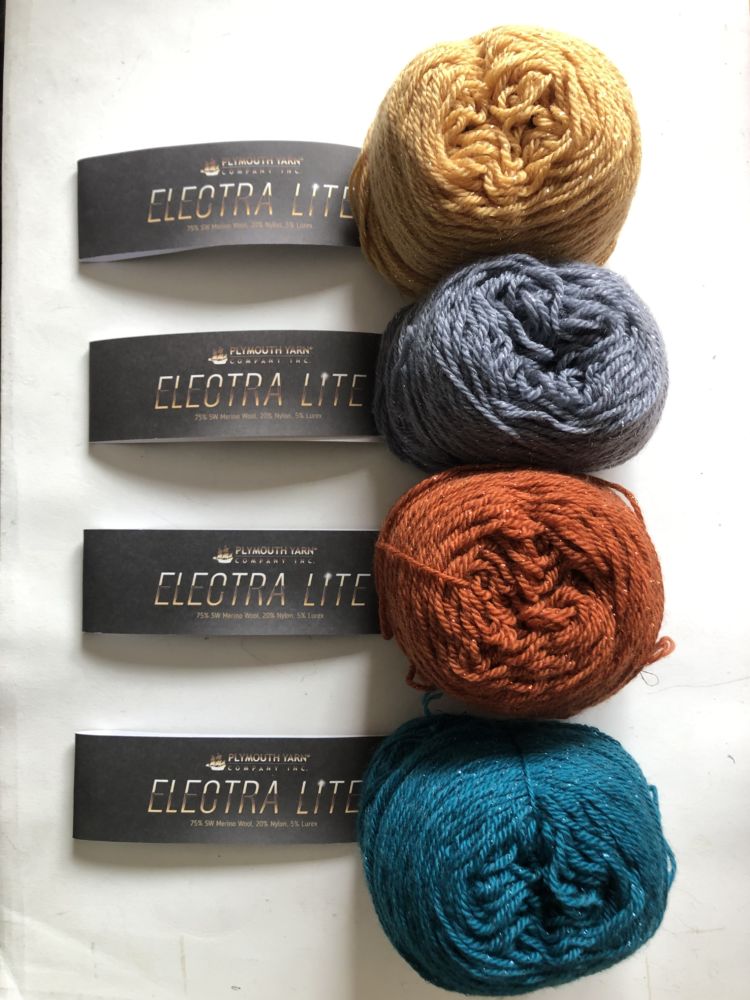 But how does the lurex feel?
So usually those gorgeous sparkly bits of lurex come at a cost; and that is an itchy experience. I have knit with other sparkle yarns before and it seems to be a great experience until you actually have to wear it next to your skin. But I am happy to say that Electra-Lite breaks the mold and it is very comfortable, at this exact moment I have had a knitted swatch on my skin for the past … maybe 30 minutes. I even got distracted by another email while writing and spent a decent amount of time replying all the while forgetting that I was wearing the swatch. So personally for me this yarn is not itchy or uncomfortable at all.
It was also a delight to work with since the lurex never came unspun from the main yarn, even at the ends of the skein the lurex stayed wound and wouldn't untwist without significant effort from me (actually trying to untwist it!).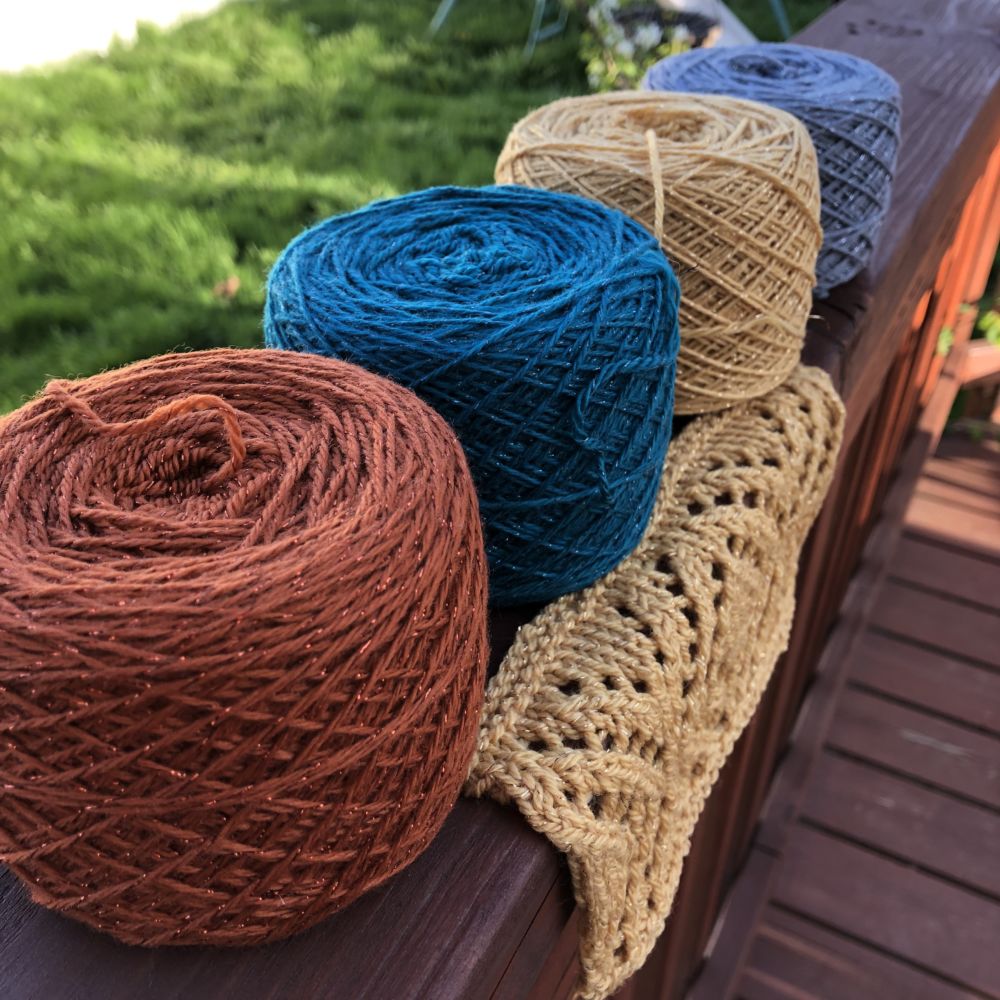 What should you use it for?
This yarn is beautiful in a single color Shawl! Try the Sapphire colorway in the Midnight Constellations pattern and knit yourself a night sky complete with twinkling stars. Worked from the top down with geometric lace and a knit on border this beautiful shawl is a great knit for fingering weight yarn.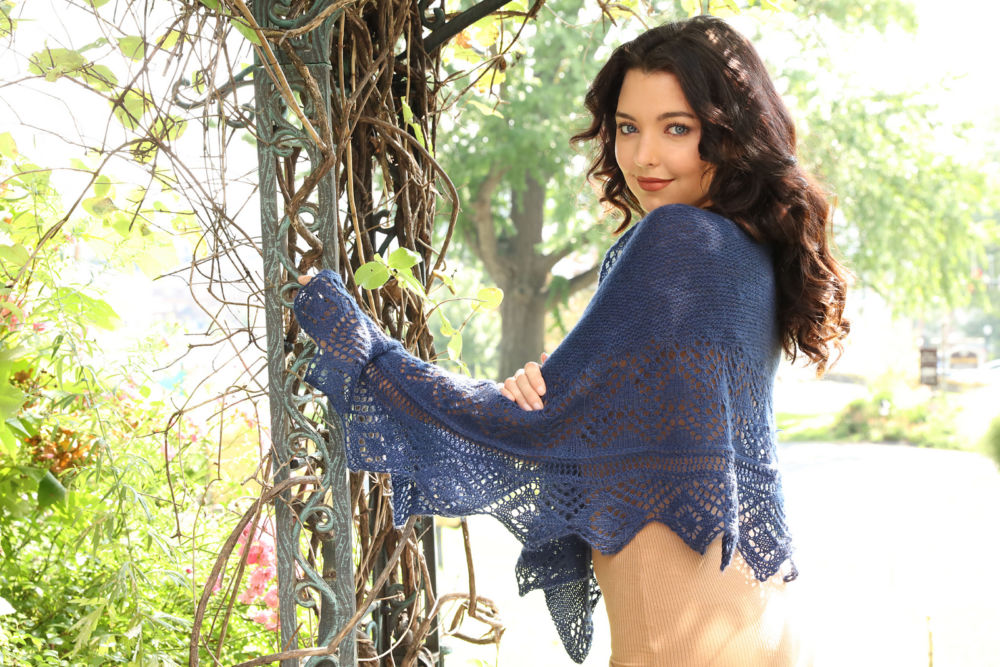 Have a little cute pie to knit for? Try the Striped Wrap Cardigan, worked all in one piece and available in sizes 3 months to 24 months this fingering weight cardigan would be gorgeous in two shades of Electra Lite.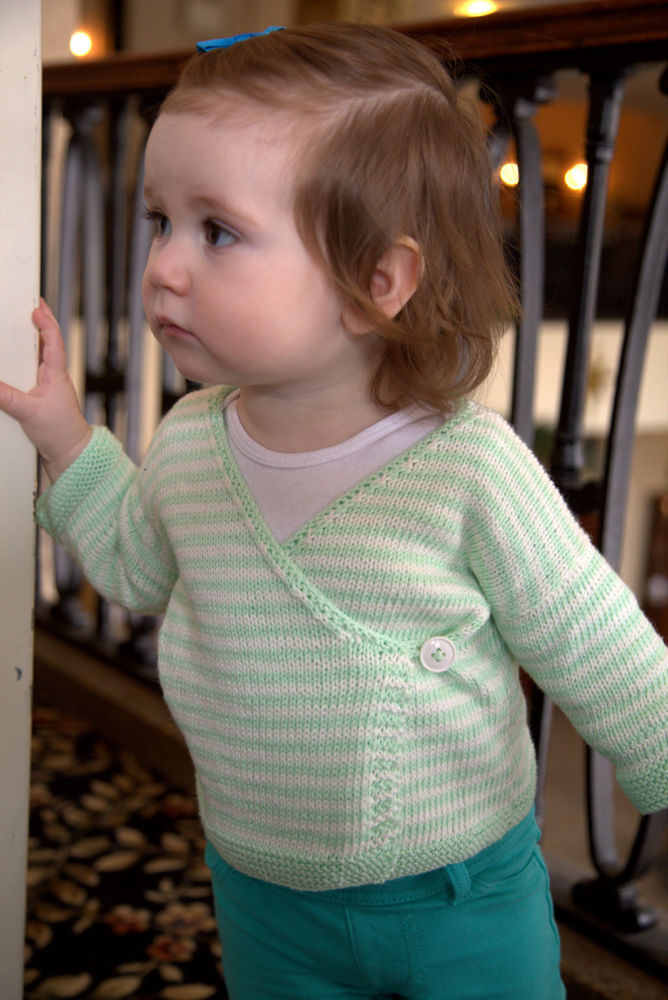 How about a brand new pattern release?
Spectral Dance Shawl is a brand new pattern release designed just for Electra Lite; this wrap uses 4 colors, simple garter stitch and lace patterning for an ample accessory. The really fun part is the multicolored border that changes colors to accentuate the color blocked lace panels in the main body.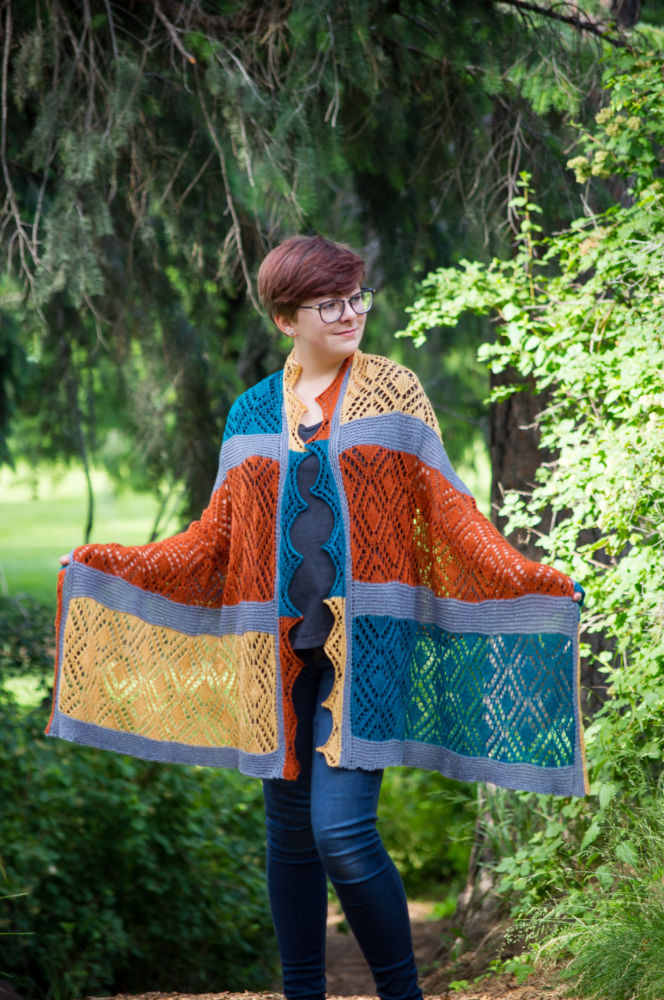 Insert link: Spectral Dance on Ravelry.
Share your photos!
Have you knit something with Electra Lite? Plymouth would LOVE to see it! Share your photos on Instagram with the hashtag #electraliteyarn and show us what you made!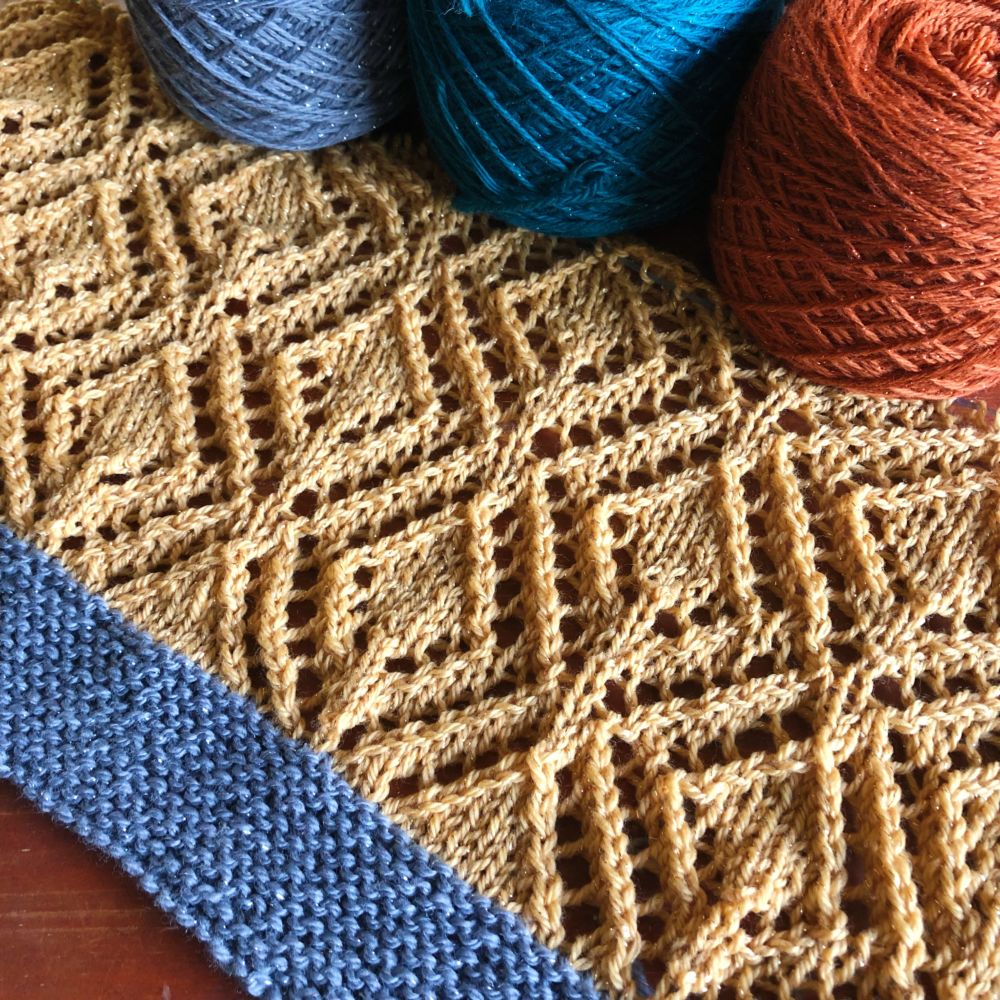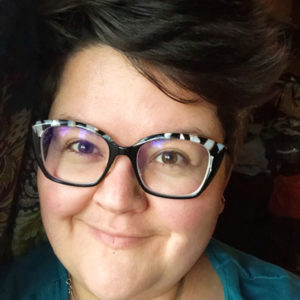 Meghan Jones is a full-time knitwear designer who lives with her husband and 4 children in the Inland Northwest. When she is not knitting she spends her time nurturing obsessions with gardening, cooking, and sharks. You can find more of her work at www.littlenutmegproductions.com on Instagram, Facebook, and Ravelry.