Welcome to Plymouth Yarn Review with Meghan Jones, here we will take an in-depth look at the newest yarns from Plymouth Yarn Company, their qualities and quirks, and projects you should definitely try knitting with them.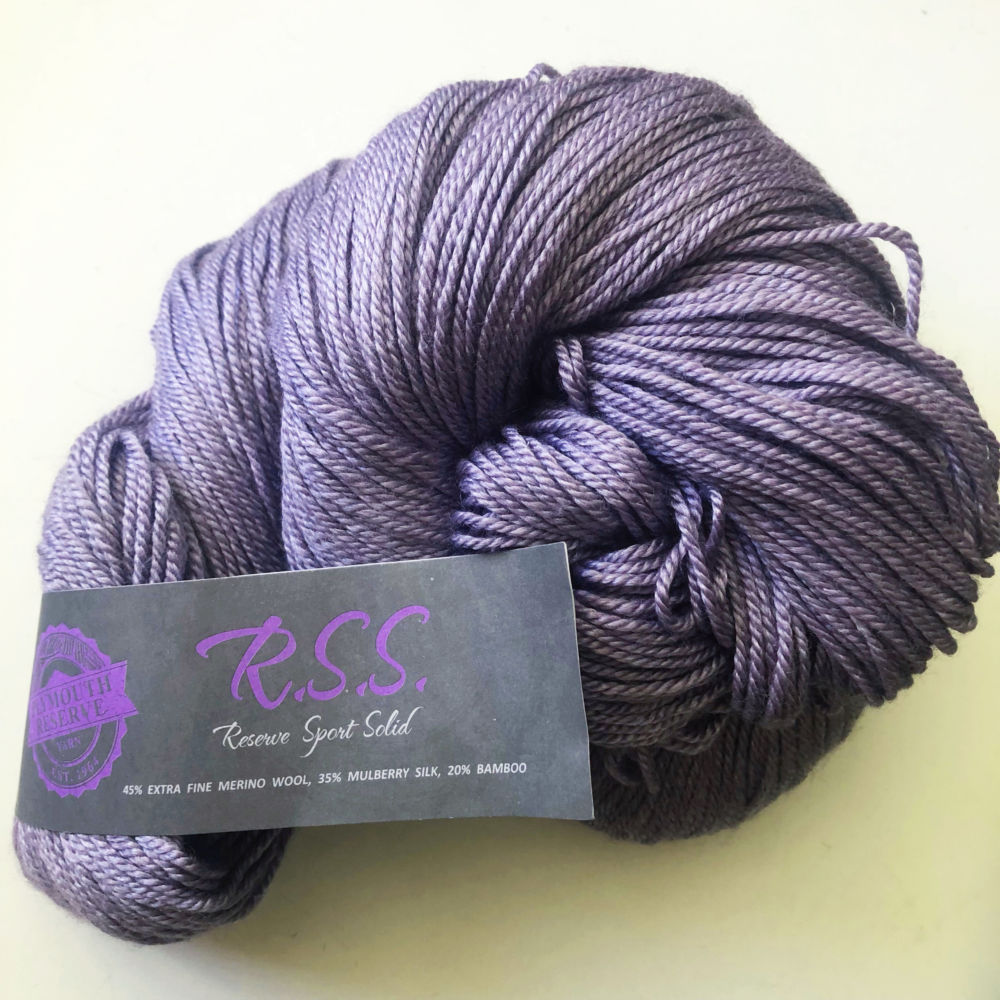 Reserve Sport Solid
NEW!!! Reserve Sport Solid is a new yarn release for 2019, soft, supple and a little bit shiny this merino, silk and bamboo blend is perfect for your next sport weight project. Let's talk hard stats:
Weight: Sport
Yardage: 348 yards = 3.5oz /318 yds = 100g
Materials: 45% Extra Fine Merino Wool, 35% Mulberry Silk, 20% Bamboo
Colors: 12 colors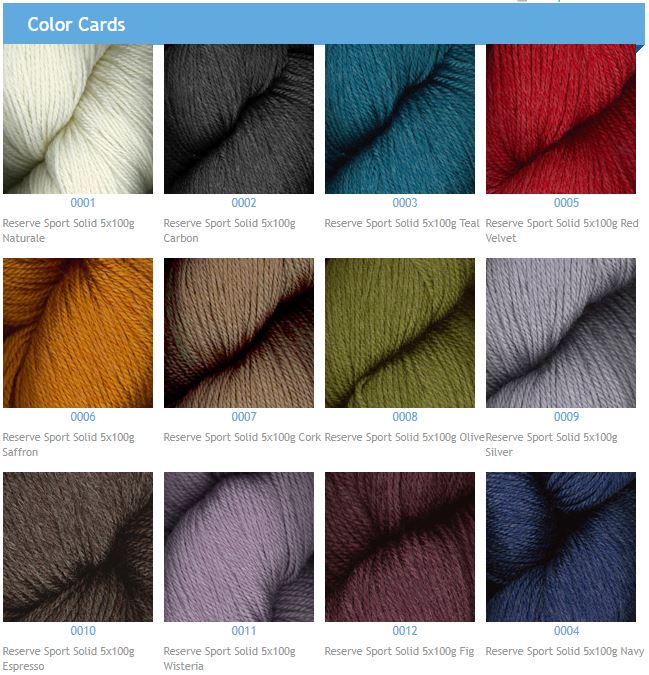 The colors of Reserve Sport Solid are luscious and sophisticated, ranging from an intense Red Velvet and rich Gold Saffron to more subtle hues of purple in Wisteria and the darker Fig. This complex and slightly muted Adult color palette is all grown up and far away from the crayon box. I did notice that the skeins I have in real life are more muted than the colors noted on the screen, this could be my monitor but it is worth mentioning that you might want to hit your Local Yarn Shop and see these scrumptious shades in person.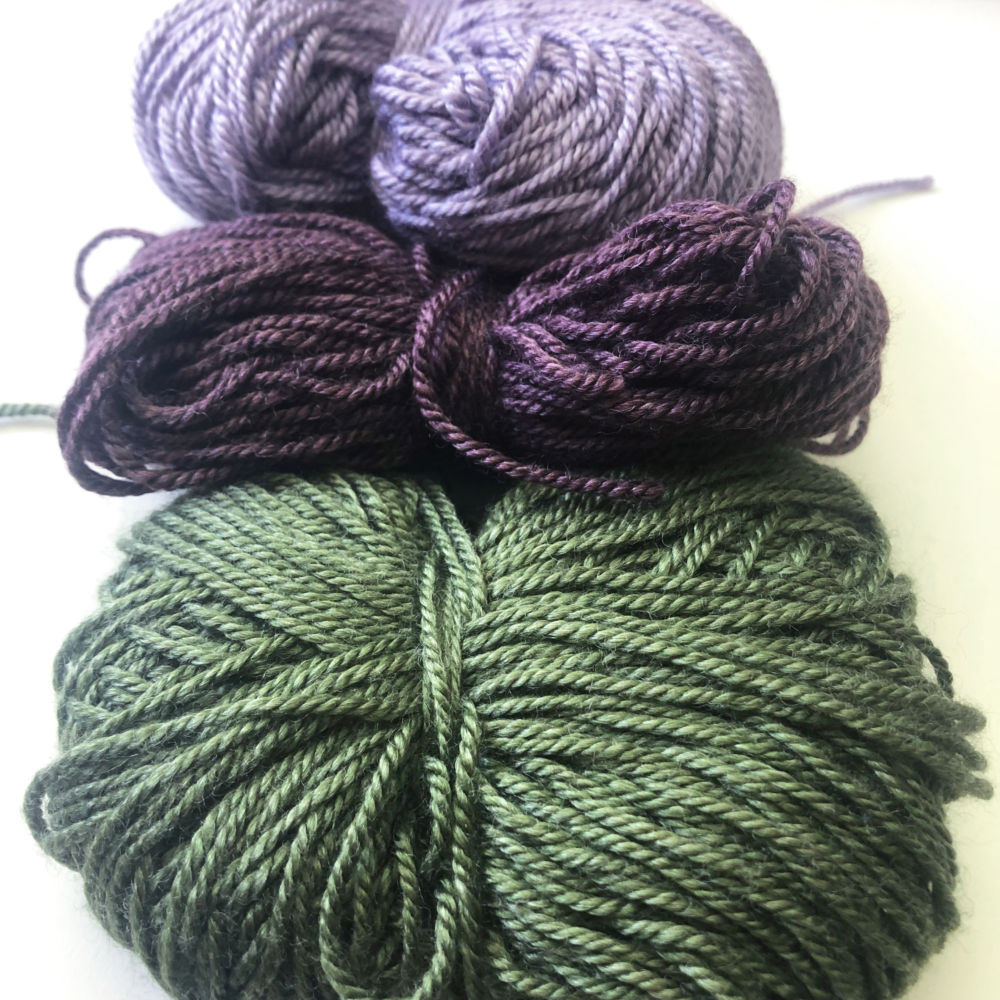 What do those different fibers bring to the table?
Merino wool is sheared from the Merino Sheep also known as the Ovis aries breed, the fibers are springy and elastic and can hold up to 30% of their weight in water while still retaining heat in the fibers.
Bamboo fiber is derived from the stalk of the bamboo plant, the fibers are anti-bacterial and breathe well thanks to microscopic holes in the cell structure.
Silk is produced by silkworms, the fibers are smooth and shiny with little elasticity or ability to hold shape.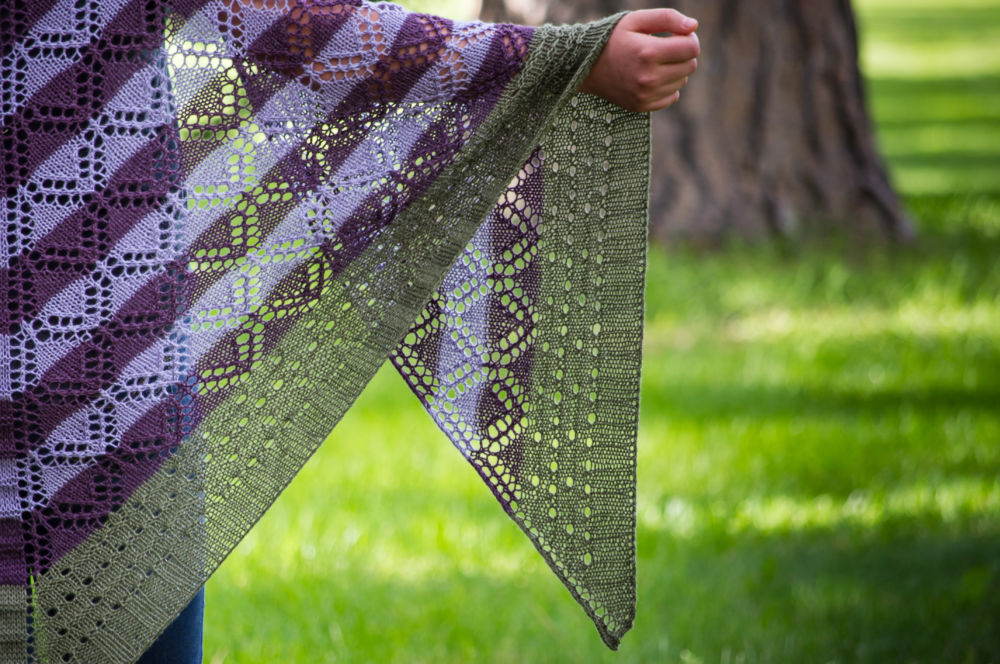 How does it knit up?
Reserve Sport Solid is a round and worsted spun yarn, it has the drape and shine of the silk and bamboo but the spring and softness of the merino. Usually, silk yarns can be a bit dry to the touch (you know that crunchy feeling when you run your hand along a silk garment or yarn) but the Reserve Sport Solid feels more like extra soft merino. It was easy to knit with and moved smoothly on the needles and in the hands, it didn't catch on my fingers or needles at all as some silk yarns do. The resulting fabric has beautiful movement, it feels slightly heavy when worn but not as heavy as cotton yarn.
What should you use it for?
Want to focus on the beauty of the yarn?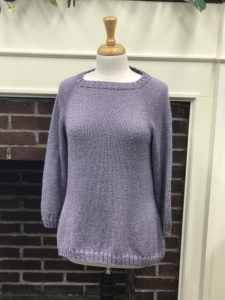 Try the Draped Pullover as is, or use this pattern as the canvas for adding your own stitch pattern or stripes! The asymmetrical hem and round neck compliment a raglan sleeve shaping in sizes 37 1/2-49" bust circumference.
Love texture?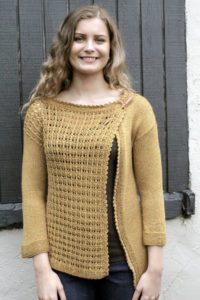 Try the Asymmetrical Cardigan; the off center front is worked with a wide panel of textured lace and a pretty picot border. Plain stockinette is used for the sleeves and back on this drop sleeve cardigan in sizes 35-51" bust circumference.
How about a brand new pattern release?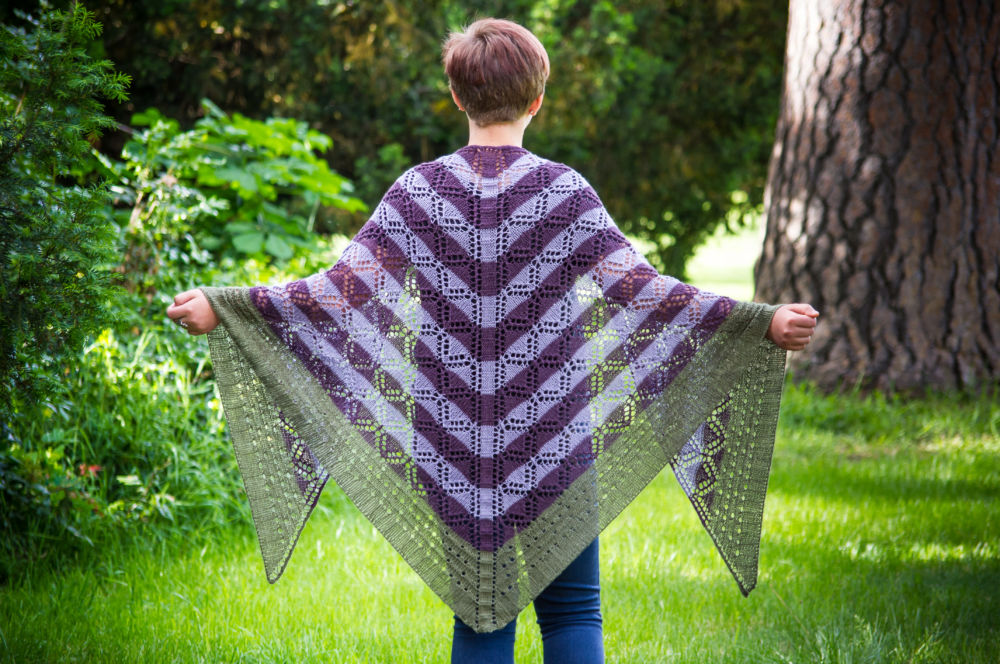 GeoDreamer is a brand new shawl pattern designed especially for Reserve Sport Solid in three shades. The diamond-based geometric lace for the main body is worked in alternating stripes of Wisteria (the lighter purple) and Fig (the darker purple). The bottom border is a combination of welting with eyelets and ribbing worked in Olive green for a simple but effective edging.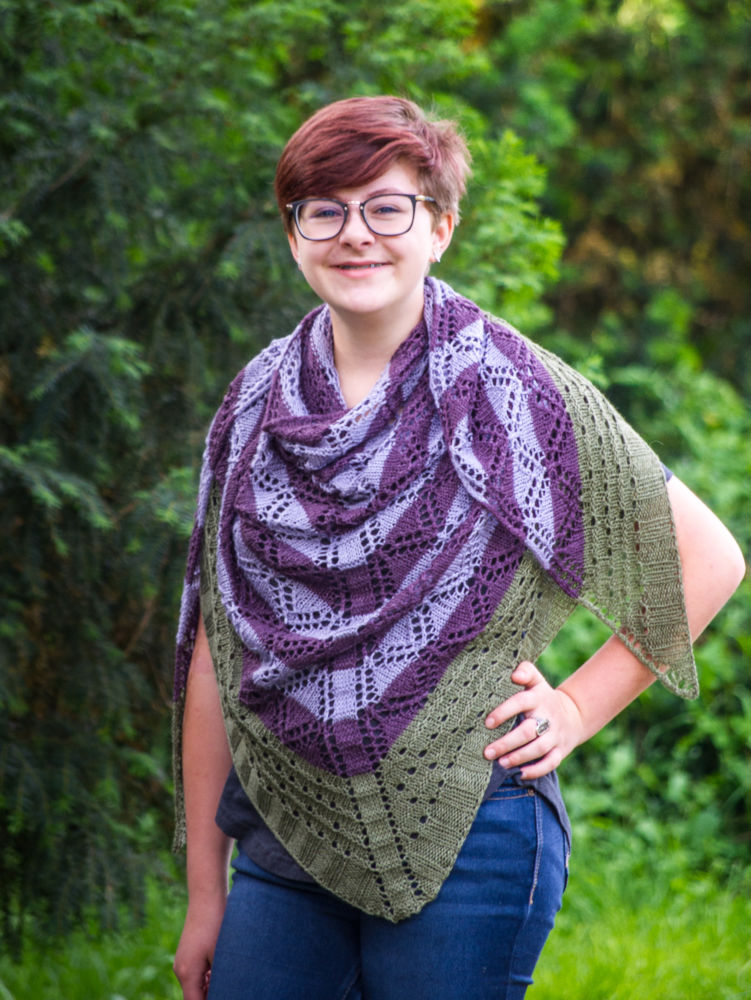 Don't want to try three colors? GeoDreamer Shawl would look beautiful in a single shade of your most favorite hue! Which one will you choose?
Share your photos! Have you knit something with Reserve Sport Solid? Plymouth would LOVE to see it! Share your photos on Instagram with the hashtag #rssyarn or #reservesportsolidyarn and show us what you made!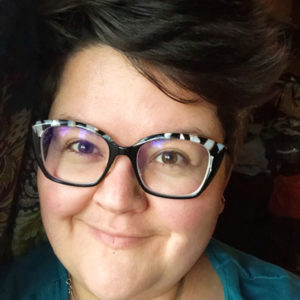 Meghan Jones is a full-time knitwear designer who lives with her husband and 4 children in the Inland Northwest. When she is not knitting she spends her time nurturing obsessions with gardening, cooking, and sharks. You can find more of her work at www.littlenutmegproductions.com on Instagram, Facebook, and Ravelry.