Spring has sprung…..well sort of.  It was chilly this morning but in just a couple of hours, I'll be switching on the fans and opening the windows here in my office.  This is my favorite time of year weather-wise but it's so hard to figure out what to wear. It tough to look fabulous when you are shivering or worse, overheated and sweaty!  Soon enough, we'll be on the beach in Adriafil's Kimera Sarong  but until then, here are some tips to get you through the transition.
It's all about the fiber! Plymouth Yarn offers the best fiber blends for spring weather!
Kid Gloss is perfect for any season but especially in between seasons because of it's mohair and silk blend. Mohair doesn't conduct heat and provides good insulation. It readily absorbs and releases moisture, moving perspiration away from the skin for evaporation so it's ideal in hot and cold weather. Silk is naturally absorbent. This allows it to regulate temperature well, no matter what the season.

Cotton is the king of transition. It's fabric that allows the skin to breathe. Cotton can easily absorb body moisture and help keep you dry. It is also able to draw heat away from your skin, keeping you cool and comfortable in hot weather. Check out some of the other benefits of cotton here.  Plymouth Yarn offers a variety of organic, mercerized, Egyptian and cotton blends.  Anne, Cleo, and Kimera just to name a few. One of our favorite, all season, scarves is the ZickZack by Christy Kamm made with Kimera.  Throw it in your bag in case you get chilly.  It's so versatile.
You have your fibers….now, how are you wearing them? We love layers this time of year. The key to layering is not to overdo it. No more than 3 layers. You don't want to look like you are trying to avoid paying the carry-on luggage fee on a flight by wearing everything at once! Try a cotton cami with a light sweater like this one in Linaza.
Pastel hues are just what you need for spring. Think of a backyard garden this time of year, lavender & yellow crocus, pink buds on the cherry tree and fresh green grass should be your inspiration.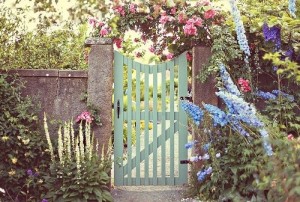 If you aren't quite ready to put away favorite warm sweaters just yet, there's a solution for that. Wear your favorite cable knit sweater with crop pants, boyfriend sweater with a skirt or pair your favorite sweater with shorts!
Plymouth Yarn is a premium yarn company that supports the knitting community with a wide variety of seasonal knitting patterns and free knitting patterns. We love to share our passion for high quality yarns and patterns with the loyal knitting community that we have been participating in for over 50 years.