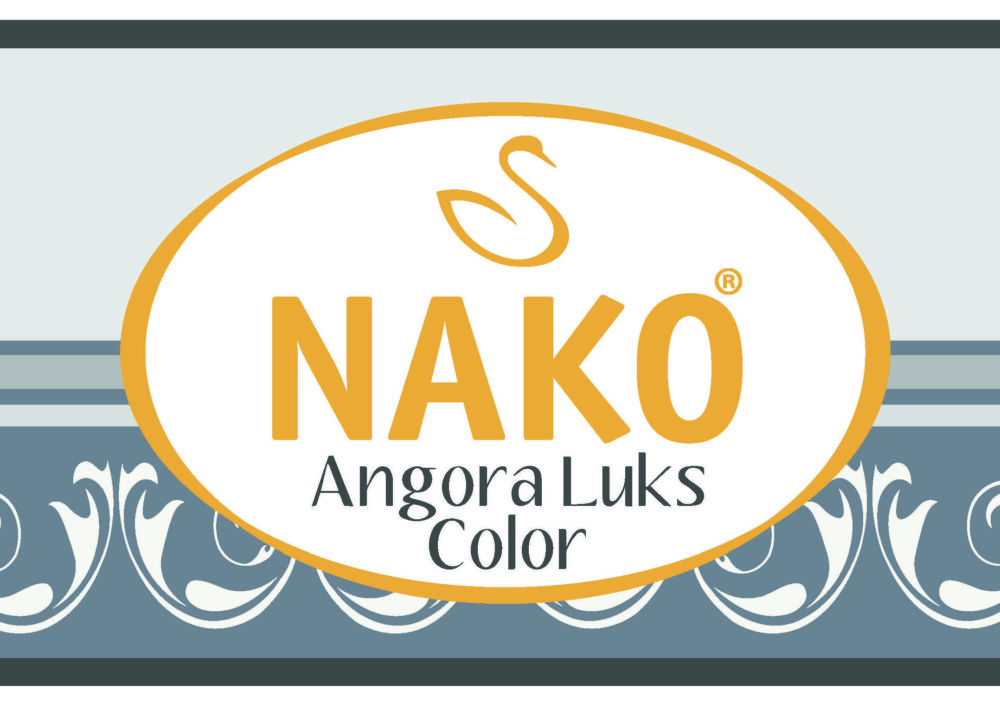 Nako delivers again with this stunning Angora Mohair, Wool and Premium Acrylic blend all wrapped up in a cake!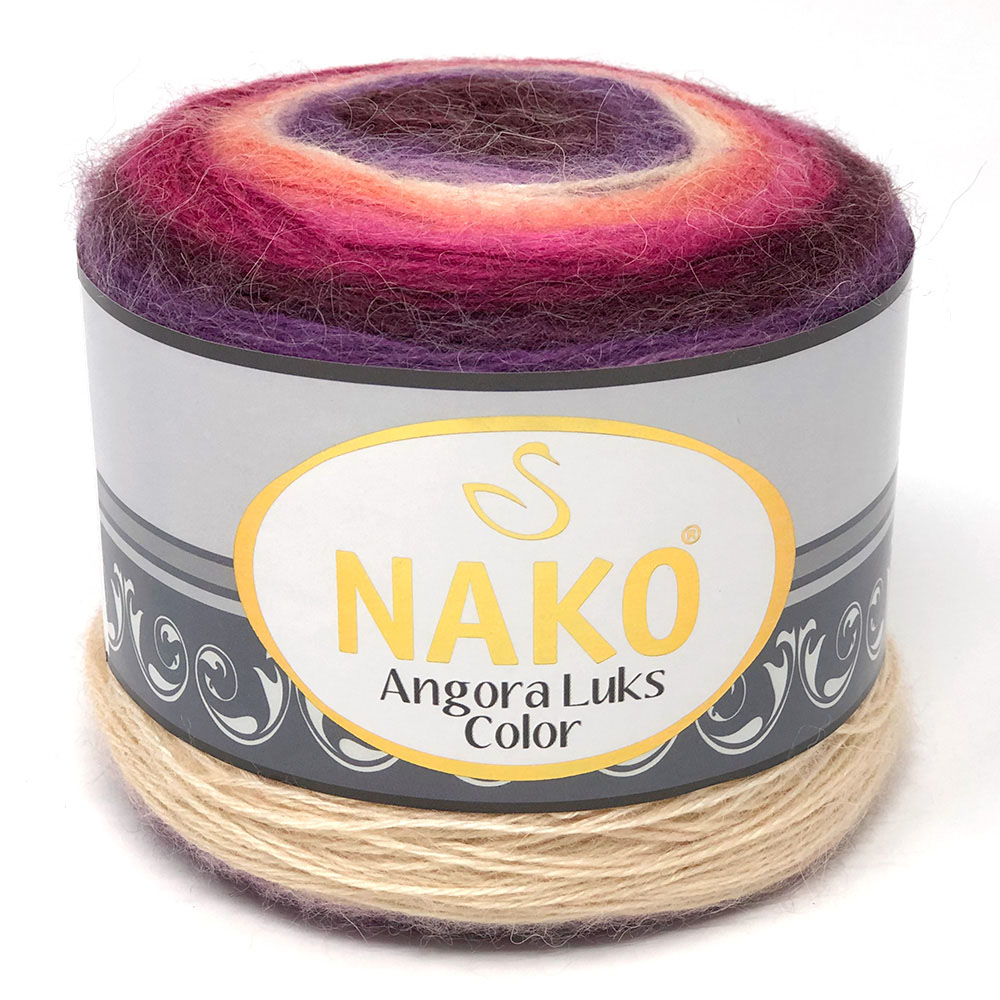 Nako Angora Luks Color is quickly becoming a favorite among our customers. How can it not? 883 yards of D.K. weight fiber with amazing color transitions that are perfect for shawls, cardis, accessories and just about anything you can imagine!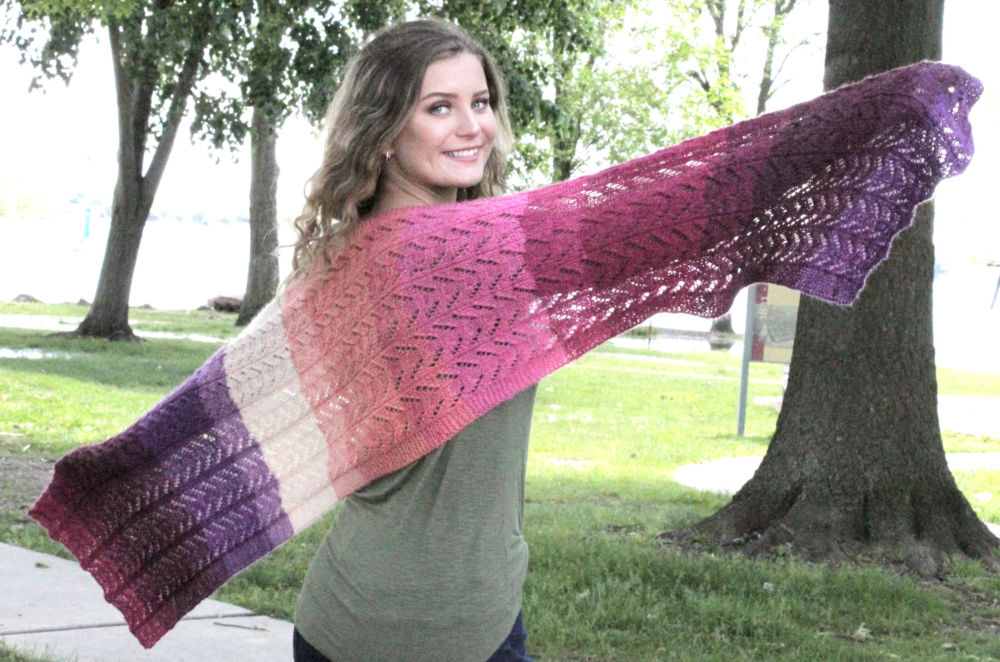 Our friend Babetta from Babetta's Yarn and Gifts in Fair Oaks, CA told us that she has wanted to make the pattern Lost in Time by Johanna Lindahl for years and was just waiting for the right yarn to come along! She found her perfect color combination with Angora Luks Color.  Babetta documented per progress on Facebook and we just love it! She was gracious enough to let us share it with you.  If you are in the area, stop by Babetta's and maybe see it in person. You can take a class, sign up for a workshop and find lots of great Plymouth Yarn goodies!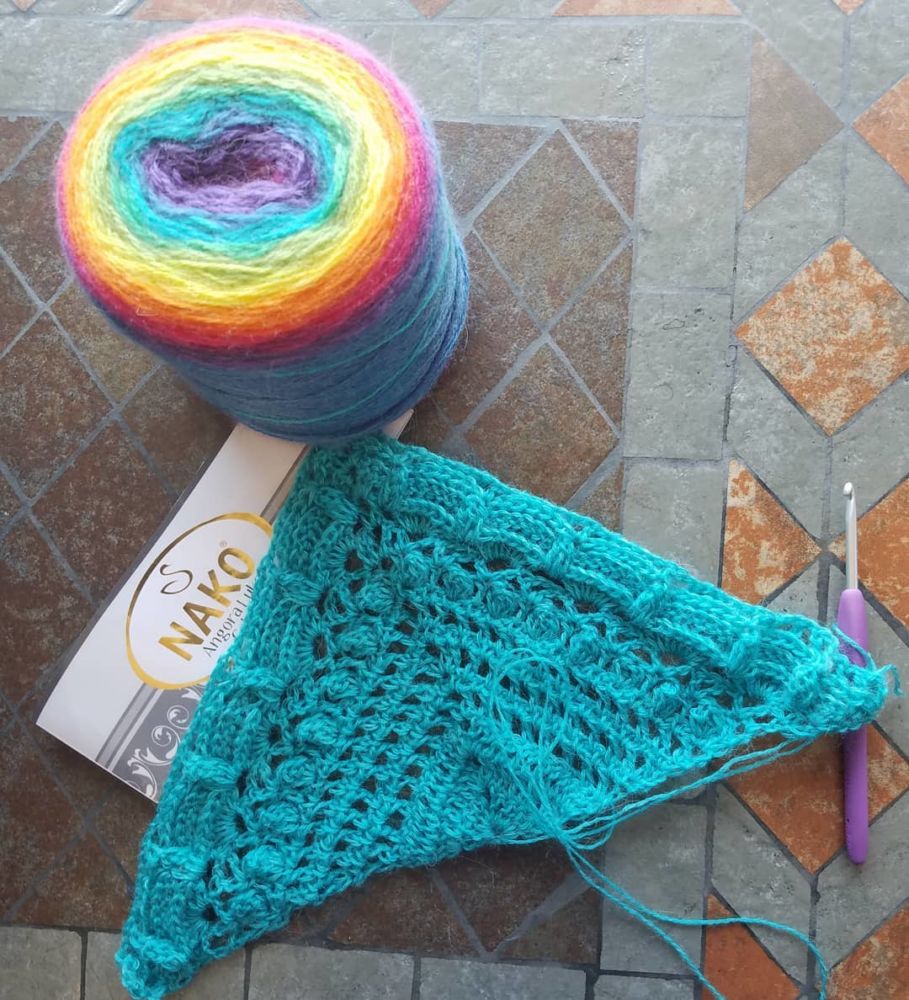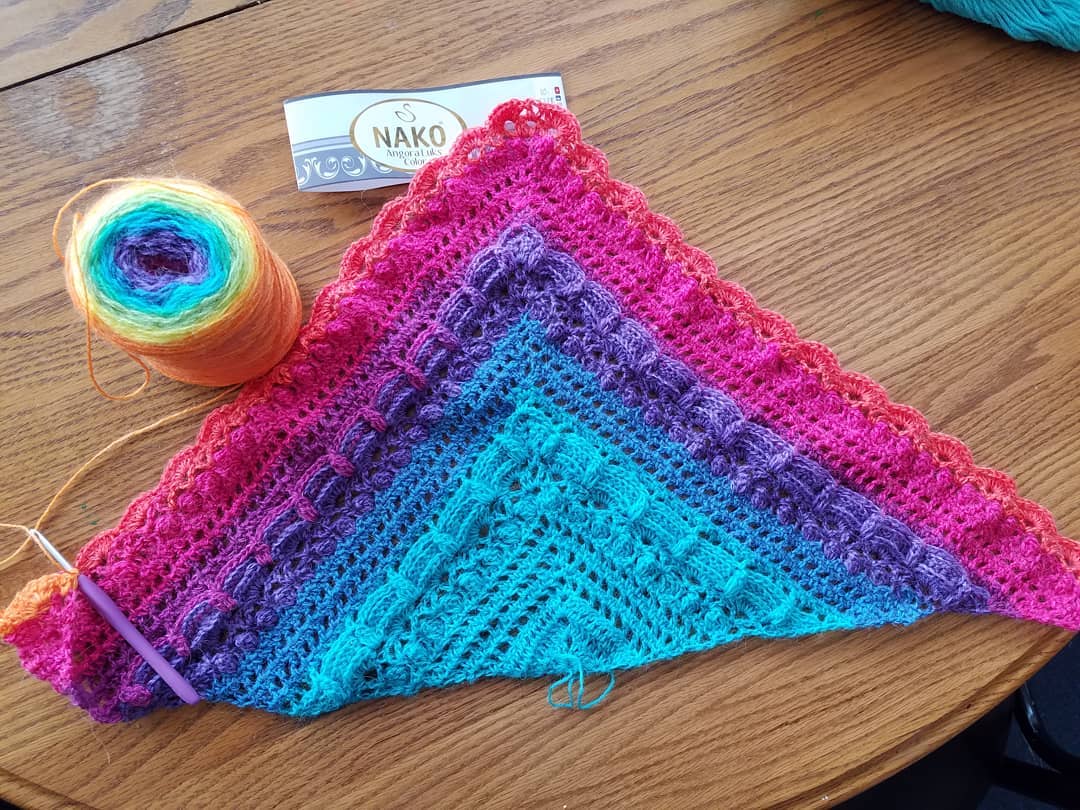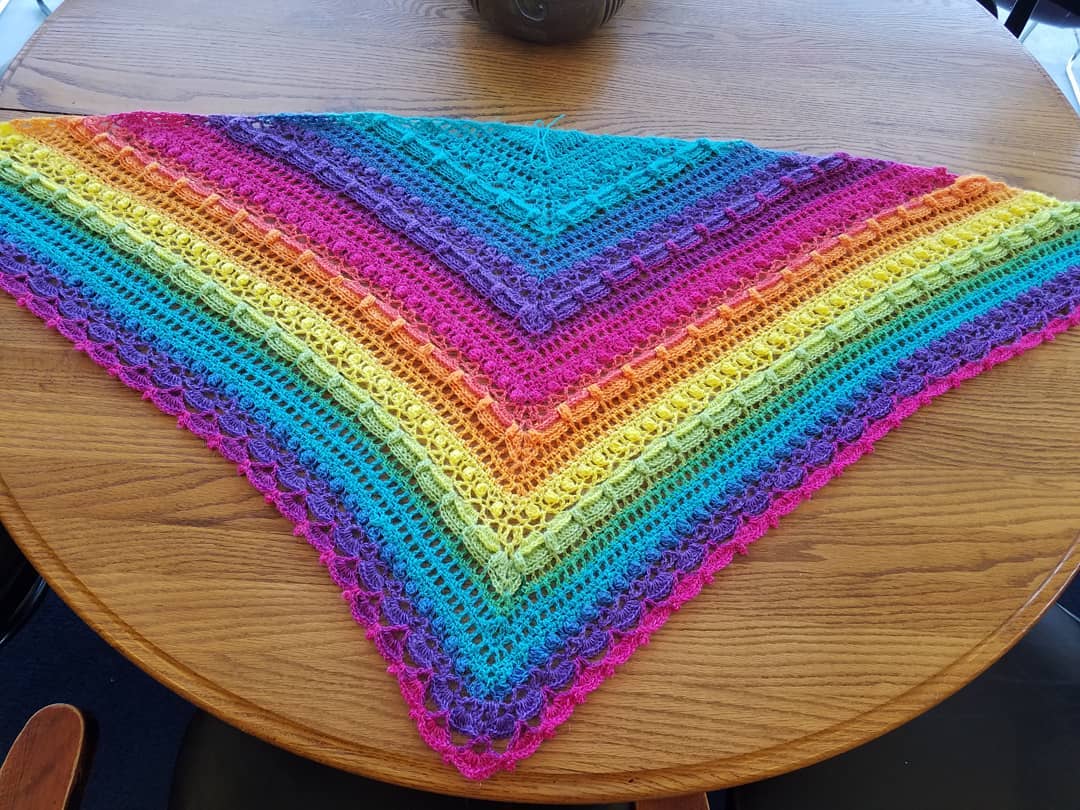 Just one cake is all it took for this gorgeous shawl, just one! Let the yarn do all of the color work for you.  You can knit or crochet a project simply in rows or in the round and you will see the colors blossom into something spectactular!
Share your projects with us! Tag Plymouth Yarn on social media.