Our new beautiful merino superwash has been having great reviews!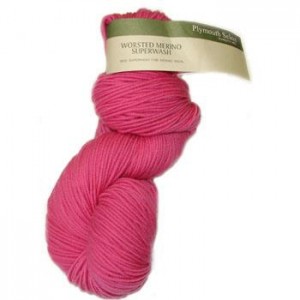 It rivals many other worsted merinos because it has:
– great stitch definition- from stockinet stitch to cables
– 40 rich colors that coordinate
– did I mention this is a superwash? washer friendly!
– an excellent hand– I've worked extensively with this yarn and no splitting problems
– excellent yardage- 218 yards per 100g skein!
….and these are just a few of the wonderful reviews we have been getting
If you haven't gotten your hands on a skein of this- what are you waiting for?
We have featured booklets using this yarn, as well as leaflets from kids designs to women's and men's.
Here are 2 cute little knits made by Pam for her grandson using our superwash: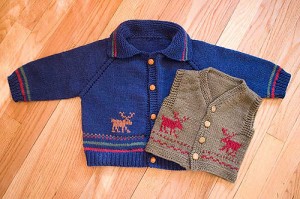 Pam mentioned that her grandson's father loved the vest so much he asked for another handknit. How sweet!