Today I'd like to talk a little bit about our yarn, Baby Bunny.
Baby Bunny is a lovely blend of 60% Pima Cotton, 30% Modal, and 10% Angora
Yarn Gauge: 5 sts=1″ / US 7 needle
Yarn Length: 109 yds/50g ball
I've knit with this yarn and it has such an incredible feel- like nothing I've knitted before!
This yarn has a soft halo that makes it look like a little rabbit. The cotton adds a great stitch definition which would make any cable or lace design stand out with ease.
If you take a look at the color card, you can easily see why this is a perfect yarn for babies and kids. The colors are a mixture of pastels with a touch of mid tones. Also a gorgeous yarn for adults that want to feel warm and snuggly, yet sophisticated and lovely!
One of our knitters, Candace, has made a little baby sweater using the white colorway-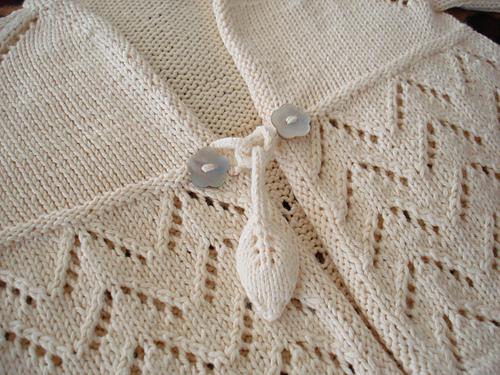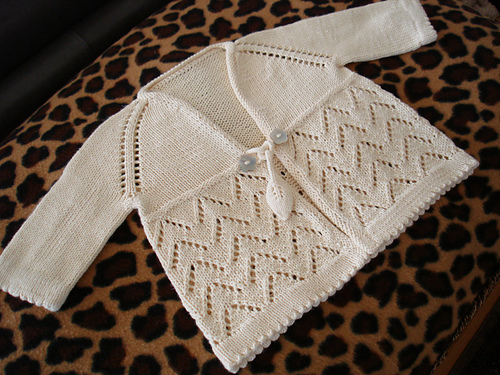 (Pattern from Knitty, 2008 designed by Alison Green Will)
For more patterns using Baby Bunny, click here
I hope you feel inspired to try Baby Bunny for yourself