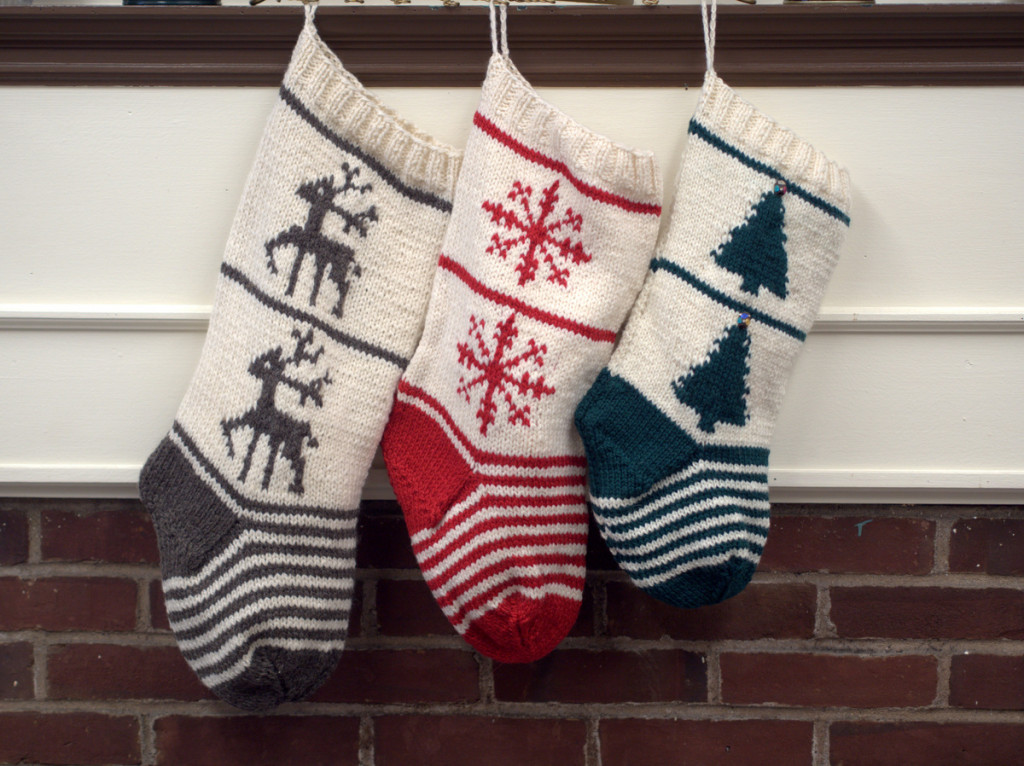 It's that wonderful time of year again- a mixture of joy and panic for the holiday season. What do I mean by this? Specifically, the joy of seeing family, eating pies, cakes and delectables; all the while listening to the sounds of the season. In contrast, panic settles in because I may have under-budgeted my knitting and crafting time (ha! whats new?!) Thus, I begin to realize I may have to forgo one of my many gift-giving ideas.
With that being said, there is a truly special gift you can give that will be used every year, since it doubles as useful and ornamental!
I present…the obligatory Christmas Stocking.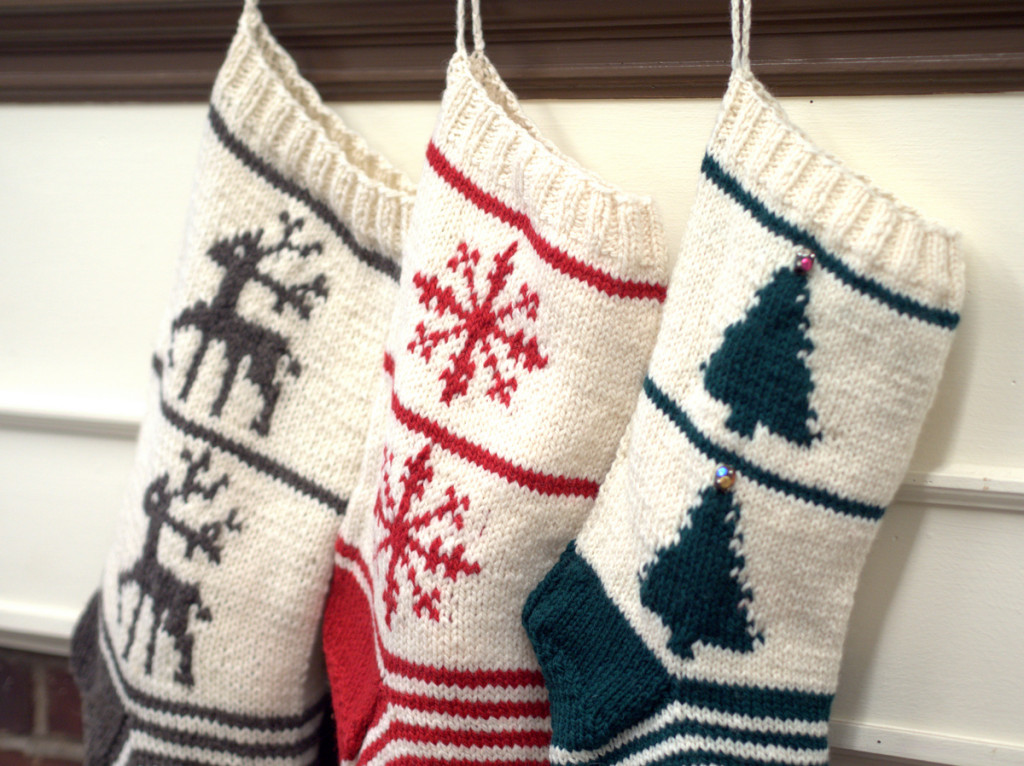 Truly, a stocking can be made year-round, yet I always find myself in the mood to knit them this time of year. There is nothing quite like a handmade stocking, and they can be customized to suit your holiday theme in your home. Imagine hot pink and orange for a modern-colorful Christmas, or cream and brown for a rustic-lodge kind of Christmas. This is a large part of why we craft, isn't it? Customization.
So, even if your knitting list seems daunting and never-ending… imagine the smile you can give to yourself year after year when you unearth the ornaments and baubles from your holiday decorating stash trove, to find a Christmas stocking that you took the time to make for your home and family.
Our Christmas Stocking Trio is knit in Homestead, a true aran 100% wool. It blocks wonderfully, so even if your intarsia colorwork skills aren't quite where you'd like them to be, you can steam the stitches and they will all uniformly move into place. You can mix and match the colors of Homestead Tweed, too, for a rustic addition. One skein of each color is needed for any one of the stockings.
This pattern is a gift from Plymouth Yarn Company to you…wishing you happy and safe holidays.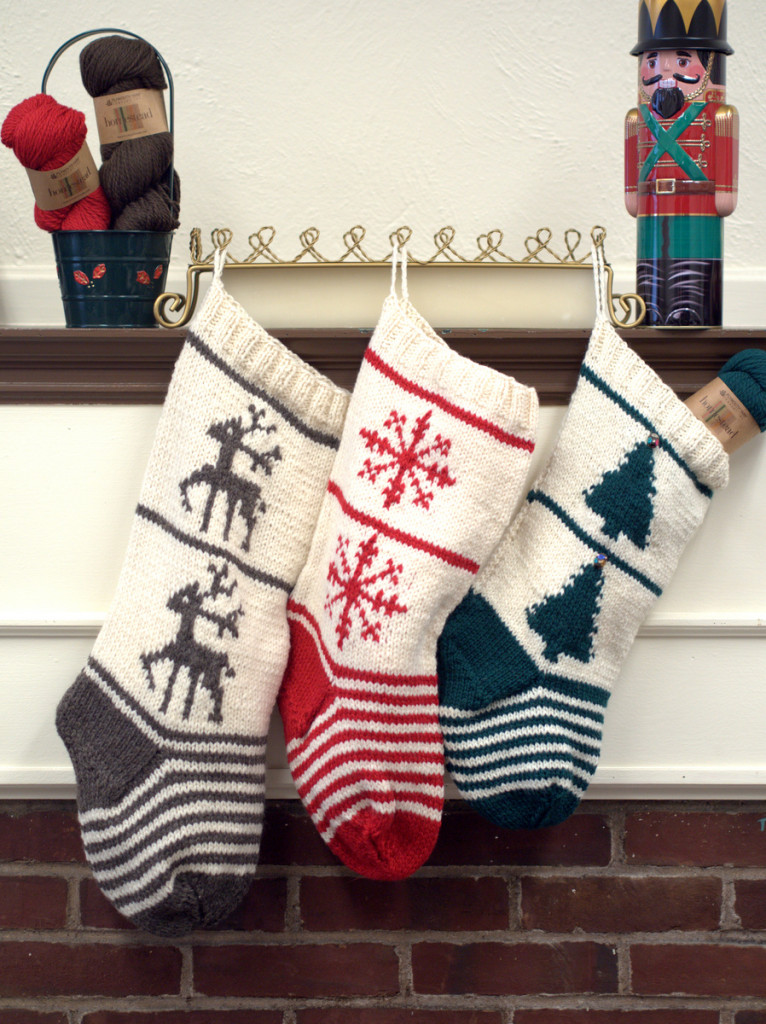 Save
Save
Save
Save
Save
Save
Save
Save
Save
Save
Save