I have written before about how crazed I am about cowls.  And even though the air is warming up and spring is just around the corner- a good cowl is seasonless.  I found this cowl recently on Ravelry by a designer named Andrea Satterlund.  She even knit it in my favorite cowl yarn- Baby Alpaca Grande.  I absolutely love the geometric look of this stitch pattern.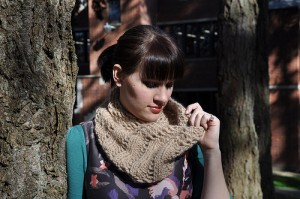 Here's what Andrea writes about her design:
I had a hard time coming up with a name for this pattern. I thought about calling it Zzzs because the stitch pattern looks sort of Z shaped but I wasn't really happy with the name. Sometimes I read numbers as letters and the other day when I looked down at the ball band to the yarn I used for this, I read "Zoz". [[the color number is 202]].  It just kind of stuck. Zoz is a cozy cowl featuring a migrating ribbing that is broken up by eyelets. The ribbing gives it a little more structure when it's tucked into a coat and the eyelets help prevent the alpaca from being too toasty.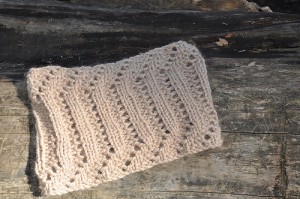 To get the free pattern for this design: visit Andrea at her blog: http://theandipants.blogspot.com/ or check her out on Ravelry.
Keep knitting!
JoAnne