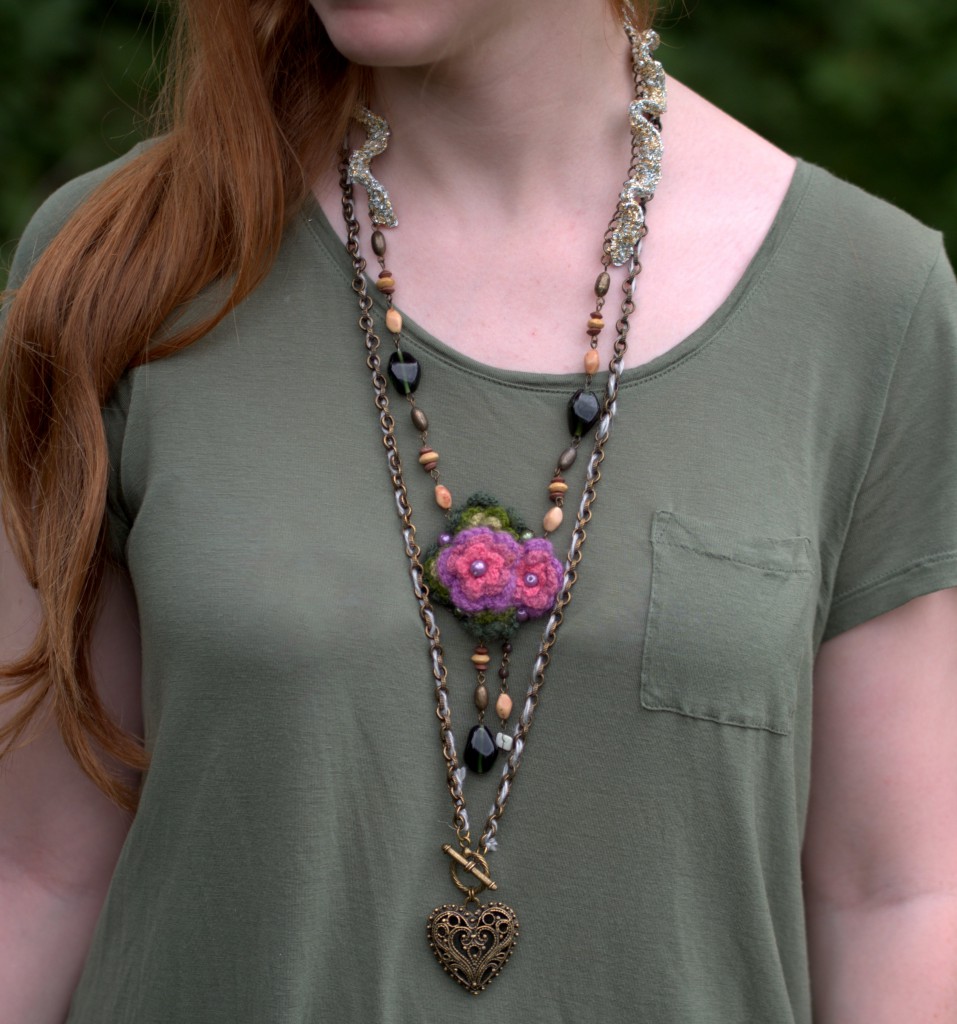 Every knitter and crocheter knows how precious and special our yarns can be to us. In fact, I consider myself an official collector! But after you make something with that oh-so-special yarn, there is usually some bits and bobs leftover that are too hard to toss. There's got to be a way to use the scrap, right? Right! Our tutorial will give you some ideas to embellish chains to add new life to your jewelry.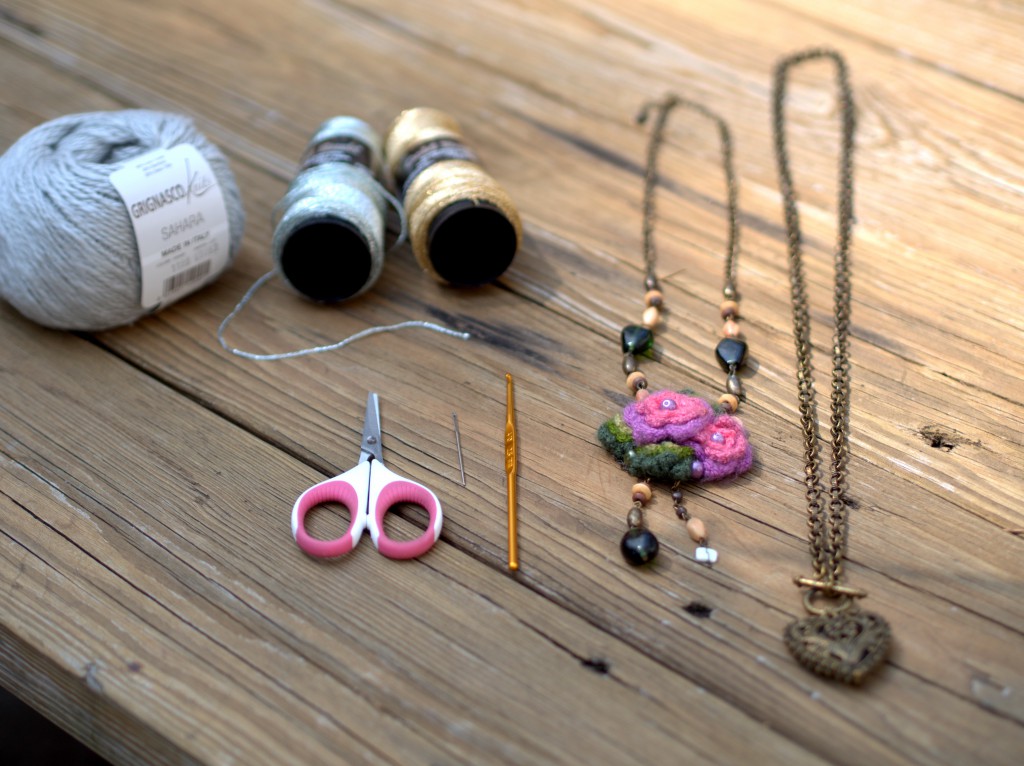 What you will need:
– necklaces chains with large holes for the needle/hook to fit through.
– crochet hook took fit necklace chain and/or tapestry needle to fit through chains. My hook size was 2.5mm
– scissors
– scraps of yarn- a couple yards of each will do the trick. We used Grignasco Sahara and Gold Rush
If you were wondering about the crochet flower on my necklace, I bought it that way! But of course you can make your own stacked flowers! Here is a tutorial I found that looks very similar to my necklace.
Enjoy!  –Vanessa