Ok, we all agree that the Cowl is this year's scarf.  Whether long or short- it is indeed a fast project for this Holiday's gift giving.  I have talked about the ultimate yarn for cowls- Baby Alpaca Grande.  But for those on a limited budget- I have an idea:  Use a less expensive, but interesting yarn.  Here is a quickie pattern using 1 ball of Encore Boucle.  This member of the Encore family of fine yarns will give you dazzling colors and texture at a very low price.
Here Nancy, a customer at my LYS, sports a cowl she whipped up in an evening.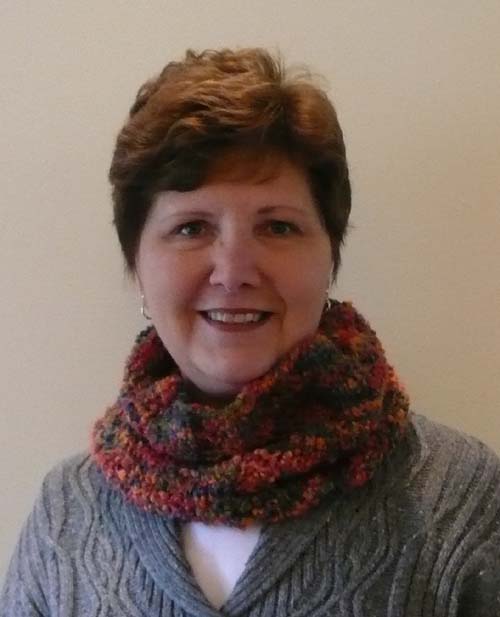 Materials:  1  –100g ball Encore Boucle
Needles:  16" US 15 needle, marker.
Size:  Approx. 22" x 10"
Gauge:  3 sts =1" over st st.
Pattern:
LOOSELY cast on 55 sts, Place marker and join, making sure not to twist the sts.
Begin pattern:
Round 1:  Knit.
Round 2:  *(K3, p2): repeat from * around.
Repeat rounds 1 & 2 until almost out of yarn, ending with a Round 2.
Bind off LOOSELY knitwise.   Weave in all ends.
©2009  Plymouth Yarn Co.