Small Business Saturday is November 25th!
Happy Thanksgiving from our family to yours!
After waiting in all those long lines on Black Friday, wouldn't it be nice to visit your favorite yarn shop and get the supplies you need for those special gifts (or the gift you give yourself)?  Shop small at one of these shops this Saturday, November 25th and get a deal too! Plymouth Yarn is sponsoring a fabulous promotion for your Small Business Saturday shopping!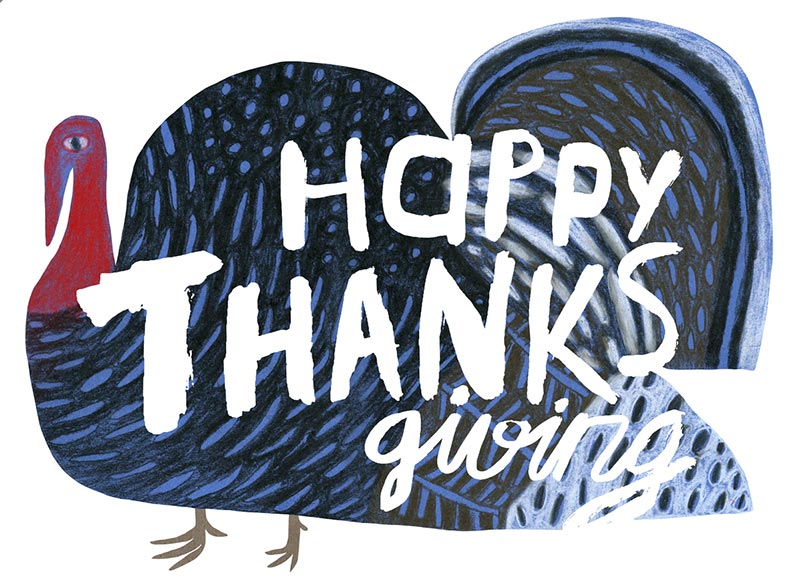 Visit one of the shops listed below and the first 10 customers in each shop to purchase $50 of Plymouth Yarn products will receive a coupon to save $20 off your next $50 Plymouth Yarn purchase during the month of December.
This is a limited time deal and original purchase must be made on November 25th. Get to your yarn shop early for best selection. Contact the shop for hours. This offer is available in store and only at the shops listed below. See shop for further details.
New for 2017…..stop by one of the shops listed and receive a coupon code to download 3 exclusive patterns that will be released on November 25th! Patterns will be available for free with your coupon code available at any of the shops listed below through November 30th! No purchase necessary to receive pattern coupon code.
Here is a list of Participating Shops:
Alabama
Mobile Yarn Mobile AL
Arizona
The Fiber Factory Mesa AZ
Grandma's Spinning Wheel Tucsnon AZ
California
Stitches in Time Bellflower CA
Ball & Skein & More Cambria CA
Needles, Hooks and Yarn Glendora CA
ImagiKnit San Francisco CA
Dharma Trading Retail Store San Rafael CA
Cast Away Yarn Shop Santa Rosa CA
Colorado
Ewe and Me-A Yarn Boutique Colorado Springs CO
The Yarn Studio Crested Butte CO
Lambshoppe Denver CO
The Stitchin' Den Estes Park CO
FiberSpace Sterling CO
Connecticut
The Yarn Basket Branford CT
New England Yarn and Spindle Bristol CT
In Sheep's Clothing Torrington CT
The Yarn Barn, LLC Woodbridge CT
Florida
Knit or Knot Jupiter FL
Sheep Thrills Lauderhill FL
Idaho
The Yarn Connection Idaho Falls ID
Indiana
Shabby Sheep & Ewe Columbus IN
River Knits Lafayette IN
Always in Stitches Noblesville IN
Sheep's Clothing Valparaiso IN
Kentucky
Fiber Frenzy Berea KY
The Stitch Niche Lexington KY
Native Twist Mount Sterling KY
Louisiana
Needlework Vault New Orleans LA
Maine
Attic Heirlooms Damariscotta ME
Central Yarn South Portland ME
The Yarn Sellar York ME
Maryland
Knits & Pieces Annapolis MD
Clover Hill Yarn/Tempting Ewe Cantonsville MD
Frivolous Fibers LLC Easton MD
Frostburg Fiber Depot Frostburg MD
Wrapped In Stitches Monrovia MD
A Little Bit Sheepish Ocean Pines MD
Massachusetts
Red Barn Sewing & Yarn Merrimac MA
A Garden For Knitters, LLC North Andover MA
Craftworks Northboro MA
Michigan
Have You Any Wool? Berkley MI
Unwind Yarn Shop Brighton MI
The Knitter's Nest Clarkston MI
The Yarn Stop Clawson MI
Beyond The Rainforest Grand Blanc MI
Knotted Needle Grosse Pointe Woods MI
Garen Huis Yarn Studio Holland MI
The Elegant Ewe Menominee MI
Stitching Memories Portage MI
Little Yarn Shop Saginaw MI
Minnesota
Utrinkets, LLC Brainerd MN
Mary Lue's Yarn and Ewe Mankato MN
Nadlekunst New Ulm MN
Missouri
The Stitch Niche Rolla MO
Knitorious LLC St. Louis MO
Montana
Back Porch Quilts Livingston MT
Nebraska
Yarn Charm Lincoln NE
ImagiKnit Omaha NE
New Jersey
Fiber Arts Yarn Shop Cape May NJ
Winterberries Yarn Columbia NJ
The Yarn Shop at Alma Park Jobstown NJ
The Blue Purl Madison NJ
Knit's Fabulous Manalapan Township NJ
Cattell's Sew & Vac Medford NJ
Fiber Arts Café LLC Milville NJ
Woolbearers MT Holly NJ
Rows of Purl Sparta NJ
Knitatapestry LLC Waldwick NJ
New York
The Spinning Room of Altamont NY
Expressions in Needleart Canandaigua NY
The Warm Ewe Chatham NY
The Knitting Garden, Inc Huntington NY
Yarn Cupboard Jamesville NY
Bead & Fiber Fantasy Marion NY
Pick up Every Stitch MT Kisco NY
Common Thread Saratoga Saratoga NY
North Carolina
Wildskeins Yarn Company Hickory NC
Alpaca Dreams, LLC Louisburg NC
Ohio
Silk Road Textiles Cincinnati OH
The Yarn Shop Columbus OH
Main Street Yarns Mason OH
Oregon
Soft Horizons Fibers Eugene OR
Fiber Rhythm Craft and Design Portland OR
Apples To Oranges Silverton OR
Coastal Yarns Cannon Beach OR
Pennsylvania
The Knitter's Edge Bethlehem PA
Kid Ewe Knot Bridgeville PA
Yorkshire Meadows Mansfield PA
The Knitting Cottage Waynesboro PA
Ewe & Me York PA
South Carolina
Knit-N-Purl Myrtle Beach SC
Tennessee
Haus of Yarn Nashville TN
Texas
Yarnivore San Antonio TX
Utah
Needlepoint Joint Ogden UT
The Knitting Post Santa Clara UT
Vermont
Yarn & Yoga, LLP Bristol VT
Must Love Yarn Shelburne VT
Virginia
Laughing Sheep Yarns Charlottesville VA
Mangham Wool & Mohair Shop Charlottesville VA
Doghouse Yarns & More Culpeper VA
Untangled Purls Fredericksburg VA
Needles in the Haymarket, LLC Haymarket VA
Hunt Country Yarns Middleburg VA
Dances With Wool Midlothian VA
Baa Baa Sheep LLC Norfolk VA
Yarn Cloud Occoquan VA
Wool Workshop Roanoke VA
Red Fox Yarns Vienna VA
The Yarn Club, Inc. Virginia Beach VA
Yarnia Warrenton VA
Yarnia of Old Town Warrenton VA
Flying Needles Williamsburg VA
Knit One Purl Two Winchester VA
Washington
Allyn Knit Shop Allyn WA
Northwest Yarn Bellingham WA
Yarn Folk Ellensburg WA
Sheep's Clothing Kennewick WA
Serial Knitters Kirkland WA
West Virginia
Kanawha City Yarn Company Charleston WV
Wisconsin
Iris Fine Yarns Appleton WI
Firefly Fibers, LLC Beaver Dam WI
Thunder Willow Community Arts Hudson WI
Northwind Book & Fiber Spooner WI
Wyoming
Ewe Count Cheyenne WY
Prairie Stitcher Douglas WY
Cowgirl Yarn Laramie WY
The Fiber House Sheridan WY