It's time to announce the winner of the Plymouth Yarn Company's 50th Anniversary Drawing!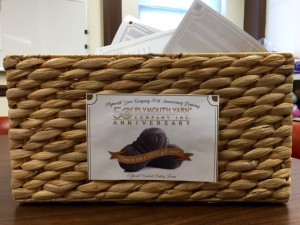 Richard Power, President (pictured right) alongside Melvin Smith from Roberston Company, Certified Public Accountants drew the winner!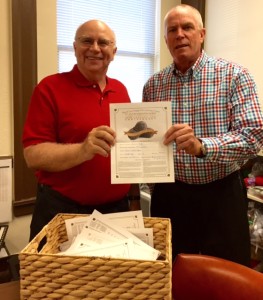 Please join us in congratulating Arabella Perry from Woodbridge, CT. It was an exciting contest with over 1,300 participants. We wish to thank all who entered.