Plymouth Yarn Company is working with the hill tribes in Thailand to create unique handmade accessories. These hill tribes have a long tradition of creating hand crafted items having a rich display of unique patterns, designs, and textiles.
The Hmong Village
The village that creates these items has a small population of about 100 families totaling 500 people. They settled 90 miles from the province of Chiang Mai. The village is rural, and economic opportunities are welcomed by the hill tribe people. The profits support local community projects and enrich the villagers' lives. They have been producing vibrant fabrics and ribbons for many decades. Plymouth Yarn sought out this hill tribe to bring these beautiful handmade bags and accessories to you.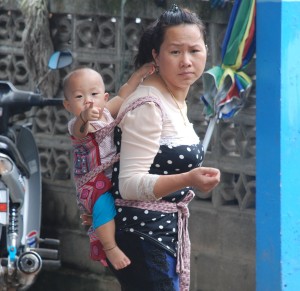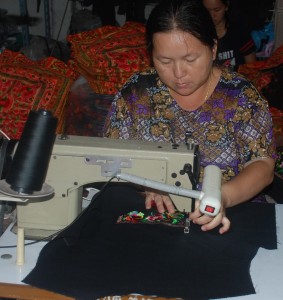 The Hmong are known for a wide variety of embellishments such as, applique, cutout, batik, cross-stitch, pom-poms, and tassels. You can see this in many of the artisan bags!
Plymouth Yarn is also distributing Scissor Fob/Keychains. These are handmade, featuring coconut wood. The tassels are part of traditional hill tribe dress. The women often wear them for various celebrations. Tradition states that throughout the year, single girls make the tassels to wear while they dance at the celebrations. The goal is to have the most tassels to attract future suitors.
Contact your local yarn shop today to get one of these beautiful bags for yourself.