At this years Pitti Filati show in Florence, Italy.  Vice President of Sales and Marketing, Terry Phillips along with his lovely wife, sales rep, Jennifer, arrived to splashes of color in all sorts of interesting mediums.  Stuffed animals, traffic cones, and multicolored smoke were just a few ways they were displayed.
They met with long time friends and the folks who make that decadent Baby Alpaca and beautiful Galway.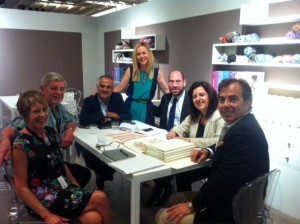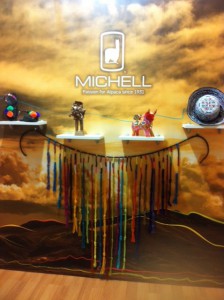 There was emphasis on natural fibers spun into luxury yarns.  The colors were earthy and regal.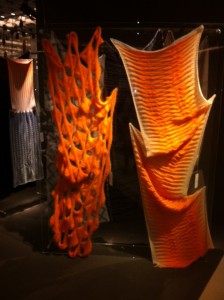 It was a long, hot week and Plymouth Yarn is excited to develop new products to share with you in the coming months.