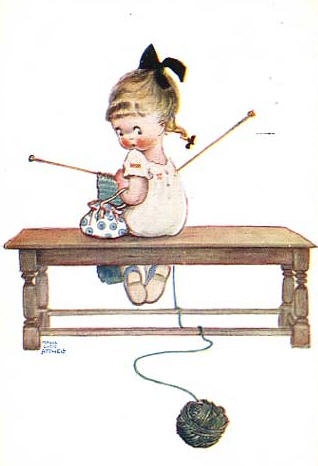 By Cia Abbott Bullemer
This last weekend I was weeding in my garden and remembering when I did this as a child. I didn't like it then because my mother made it a chore! And who likes chores…?!It got me thinking about my childhood in the summers.
Growing up in Minnesota, along the Mississippi River, we swam day and night! Literally! My fingers and toes would be shriveled from being in the water from 8 AM to 8 PM with breaks for lunch, one hour of reading time (mandatory with my parents-don't want to get cramps-must wait at least one hour before you swim after a meal…).  Then a break for dinner and do the dishes.  Back on my bike and pedaled back to the beach to swim more!
Well, by the time August rolled around, the river water was becoming a bit murky, and the novelty of jumping off the diving board was wearing thin.
So at home in the back yard, Mrs. Kenitz tried to entertain a few of us girls in the neighborhood.  We would be sitting under an apple tree in the heat of the day and she was teaching us how to knit.  The other girls became bored and ran off. But I kept going to back to Mrs. Kenitz and asking for me assistance.
Fast forward almost a half century (!!!?? YUP!) and here I am working at Plymouth Yarn, still playing with yarn.
I recently found Mrs. Kenitz in the old neighborhood and I stopped and thanked her for her lessons. She was aware of what I had done with knitting from what my father told her.  She had a sweet smile on her face. And  I left feeling I had done my best to thank her for her patience so many years ago. I felt completed and content that she understood how much of an impact she had on my life.
So the moral of this story-? (Yeah! Get to it!)  Teach a child to knit.  You never know when it might stick and what doors it will open up for this person 50 years later.