Choosing Yarn for YOUR Sweater
Yarn choice is arguably the most important part of planning your sweater but how do you know which yarn is suitable for your sweater? Lets look at a couple factors that will affect the yarn you choose to make your sweater.
1. Who Are You Knitting For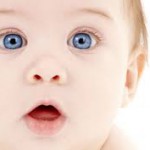 The first thing you'll want to consider is who you are knitting this sweater for. Think about where they live, is it warm or cool? Where will you (or they) wear this sweater? Is it going to be for your next dinner party or for backpacking through the mountains. Once you have an idea of who will wear it and where they will wear it you can choose a yarn that will be suitable.
2. Care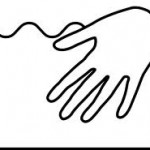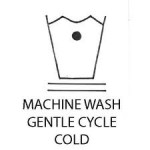 The next thing you'll want to think about is how much time you have to take care of your new favorite sweater. Do you want to take the time to hand wash or would you prefer to have a machine washable yarn? If you would rather have a machine washable yarn, look for superwash wool or cotton yarns. If you were thinking of using something a little bit more luxurious but want a sweater that is easy to care for, try using buffalo yarn as it can be machine washed and dried! If you are knitting for children, washable is probably a good option.
3. Fiber Content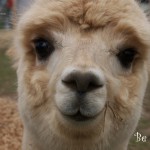 The type of fiber you choose will greatly affect the feel and warmth of your sweater. Animal fibers like wool, alpaca and cashmere tend to be warm and soft to the touch. Plant fibers like cotton, bamboo and hemp tend to be cooler on the skin but great for those who are allergic to some animal fibers. To get the benefits of different fibers try using a blend.
4. Color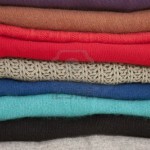 This is my favorite part of choosing yarn for my next sweater! Take a look at your wardrobe before you go to buy yarn and find something that will work with the clothing you wear most often. There is nothing so exciting as getting to wear your new sweater all the time! When you buy your yarn be sure that all of the skeins are from the same dye lot so you don't end up with a section of a slightly different color. If you are using a hand dyed yarn with a lot of color variation, try alternating skeins every few rows so that your color blends nicely. One last thing to consider when you are choosing a color for your yarn is skin tone. Be sure that the yarn you choose compliments your skin tone so that you will look fabulous in your new sweater!
5. Price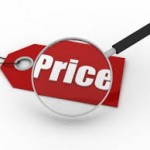 The last thing you'll need to think about when you are choosing yarn for your sweater is how much you are comfortable spending on yarn. My advice is, don't skimp on yarn. You will be spending a lot of time and energy to create your sweater, choose a fiber that matches the care you have taken to create the sweater. The nicer the fiber, the more you will want to wear it. On the other hand if this is your first sweater and you are just testing the waters of sweater knitting maybe an inexpensive yarn would be prudent.
If you'd like to learn more about choosing the perfect yarn for your sweater, download our free Sweater Planning Guide. In this guide we talk about choosing a suitable yarn, how much yarn to buy and how to plan a sweater that you'll love!
This guest post is a part of the 30 Day Sweater Challenge promo tour. Join us this month as we help 5,000 knitters around the world knit a sweater they'll love, in 30 days. To sign up just visit 30daysweater.com/plymouthyarn and download your free Sweater Planning Guide. It will help you get started on the right foot! See you in October!