Written on January 12th, 2013 by Cia
PHEW! The holidays are over, the pressure to knit something for everyone and their dog  is over. And all of the decorations are put away (well most of them-do you find a straggler when you move about the house-like one over the mirror? Maybe its a sign I should keep it up…)
Now let's all sit back and figure out a project just for yourself…I KNOW! Take that cash you got from Aunt Anne and Uncle Loren and go buy yourself a skein of Plymouth's Royal Cashmere.
One skein and you can make this simple but very decadent cowl.  Feather and Fan design at its most basic!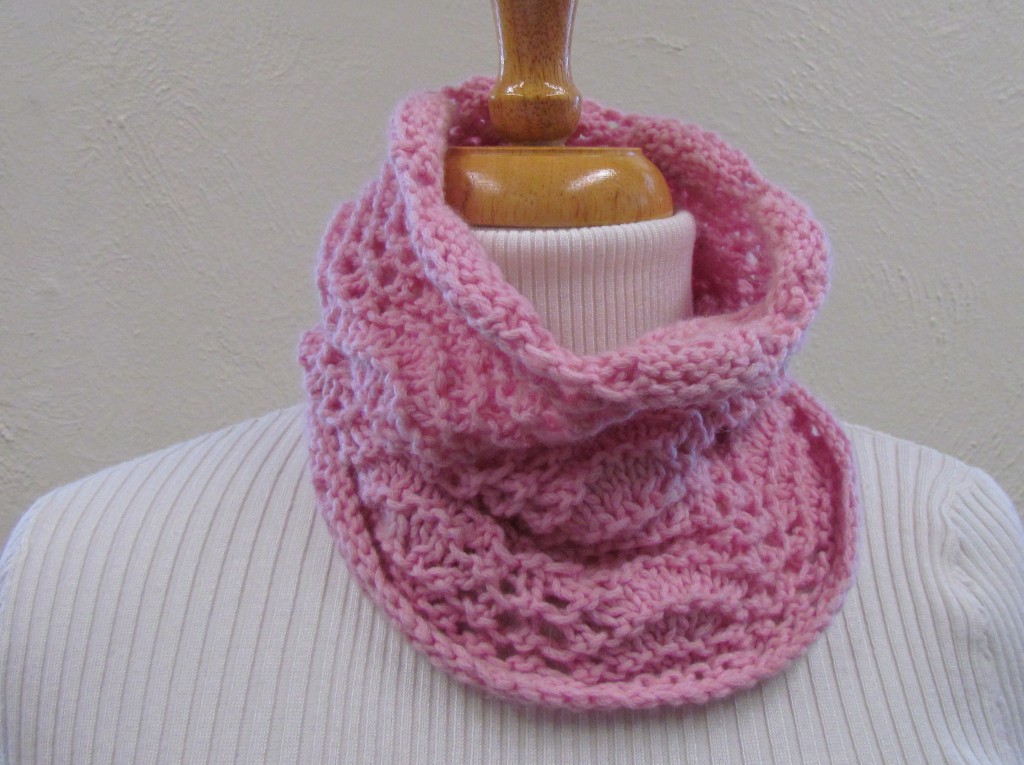 View as a pdf
Materials: Royal Cashmere-1 hank, 100 gm shown in color# 7531
Gauge:  14 and 28 rows  in Feather and Fan =4"on US size 9 circular needle, or size to obtain gauge.
Needles: US size 9, 16' circular, 1 stitch marker.
Feather and Fan Stitch (multiples of 12 sts)
Round 1: Knit
Round 2: [k2tog]2 times, *[yo, k1] 4 times, [k2tog] 4 times; rep from * to last 8 sts, [yo, k1] 4 times, [k2tog] 2 times.
Round 3: Purl
Round 4: Knit
Repeat rounds 1-4 to complete pattern stitch.
Directions:
Loosely cast on 72 sts. Place marker and join being careful not to twist the stitches.
When piece measures approximately 9" end on a round 4 or 1.
Bind off as if to purl.
Weave in all ends.
YUM!
©2012 Plymouth Yarn Company. 122812cab