We love to see and hear about your projects! We received an email from a charity knitter in Delaware named Julie.  She is currently knitting preemie hats with Encore Worsted.  Julie knits the hats for the babies in the NICU at Christiana Care Health System and Nemours/Alfred I. duPont Hospital for Children in Delaware.
What a wonderful reason to knit! Julie shared some pictures of the hats she creates, check them out below.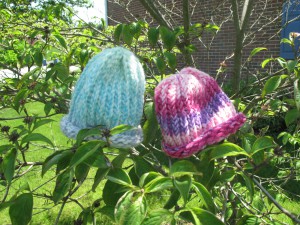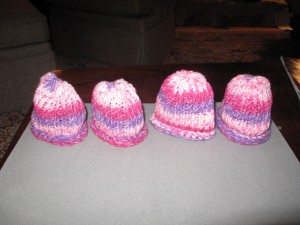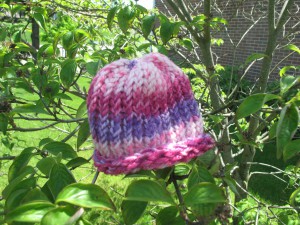 If you are a charity knitter, send us an email and tell us your story.  You can share your pictures with us on facebook and twitter too! You can also find us on Pinterest.