I wanted to wish a big congratulations to Linda from Kelley's Quality Sewing Center in Rochester, MN.  She entered her Boku Mitered Square Afghan in competitions at the Minnesota State Fair.  Linda won both the sweepstakes for  Afghan Knitting and the Minnesota Knitter's Guild.  She also won the blue ribbon for Best Wool Article.  The pattern she chose is 1063 and Linda used 5 different colors of Boku.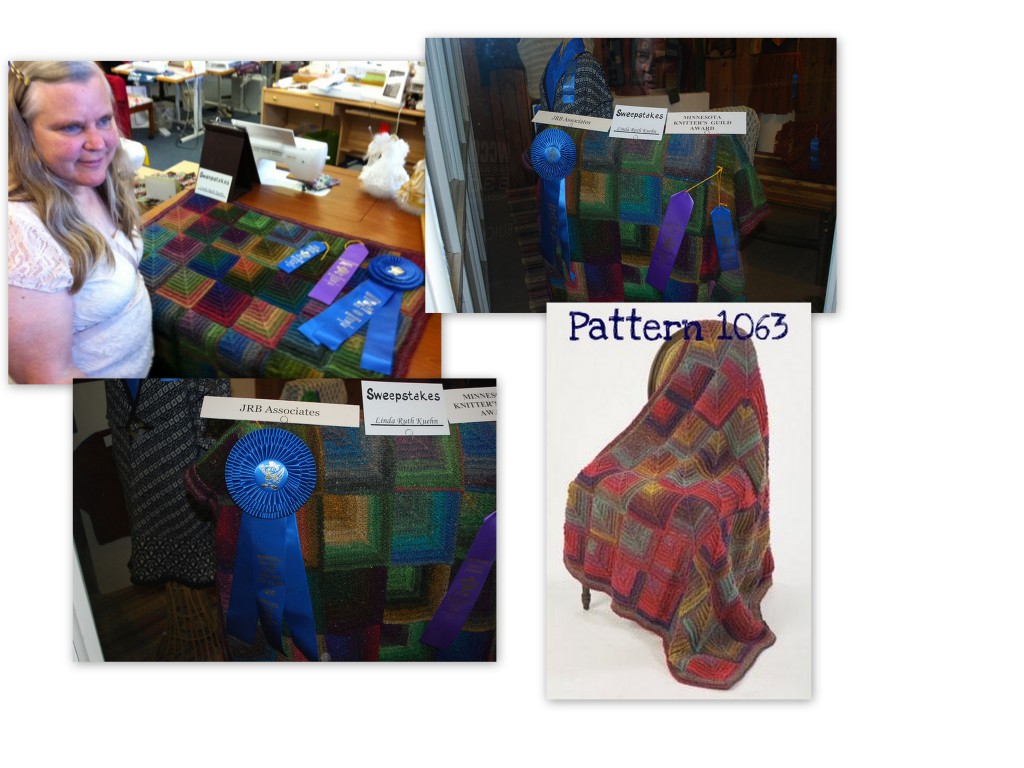 I have always heard such fabulous things about the Minnesota State Fair from many of our yarns shops who have participated over the years.  This year, it ran from August 25th to September 5th, in St Paul.  The fair was first held in 1859 and has been held every year with only five exceptions due to war and a polio epidemic! It hosts dozens of competitions for everything from needle crafts and canning to hogs and dairy products.  Not to mention all of the great exhibits, rides and food.  It is the second largest fair in the United States.  Many of our yarn shops were there. This year's total attendance was 1, 769,872!  I really think I should be there next year, reporting live.  We'll see if the boss will go for it!
You can get pattern 1063 at your favorite yarn shop that sells Plymouth products, or give Kelley's Quality Sewing Center a call at 507-288-9051.  Visit their website here and like them on facebook to keep up to to date with all the latest news.
Congratulations again Linda, what a beautiful afghan!