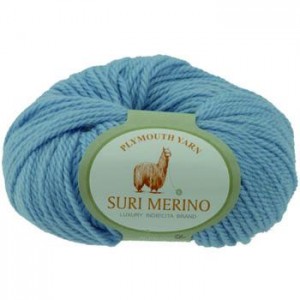 The weather lately has been a bit milder than usual- but still not warm enough to put away those wintery warm sweaters. Suri Merino is a great choice- having the best of both worlds. Mostly Alpaca with Merino Wool, it has a wonderful hand.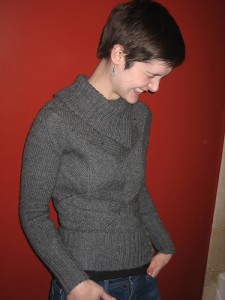 Suri Merino is beautiful in this sweater!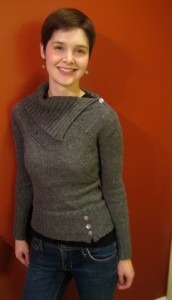 I love the button details in the bottom ribbing and the neckline is really fun- perfect for those brisk winter winds.

Pattern is from the book, "Knitting Nature," by Norah Gaughan.