We have had some calls regarding some of the colorspun colors.  We have serveral types of Colorspun:
1-Print- some are varigated like 7118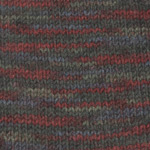 2- Spot prints like 7401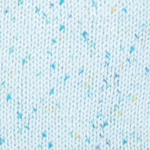 3-   Faded like 7138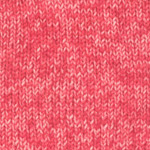 4- Self Striping like 7511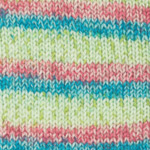 5-  Drifting like 7021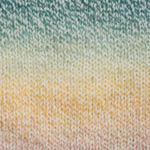 I had some samples of a new color 7722 Drifting Shade knit to show how each ball can look slightly different – even from the same dye lot.  So many possibilities from 1 color:
We have been selling the drifting shades for over 20 years.  They are always the TOP sellers in the Encore Colorspun range.  Sometimes the balls look like they don't match eachother, this is an attribute to the yarns uniqueness.
Knit and be creative, these colors will continue to impress you.