M120 Rose Thrift Cardigan
Announcing the First Ever Plymouth Yarn Knit Along!
Join Meghan Jones starting March 1 for a 6 installment series featuring pattern M120 ROSE THRIFT CARDIGAN and our lovely EQUINOX YARN.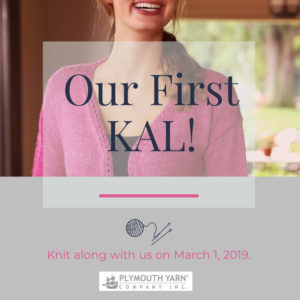 If you are not familar with Meghan Jones, we have to tell you that you are in for a treat. Meghan Jones is part of our creative design team here at Plymouth Yarn.  She is one of us and her work is beautiful!  The ROSE THRIFT CARDIGAN is a wardrobe must have! This cardigan has a simple, but interesting construction, perfectly made for indulging in your favorite fibers and colors of Equinox.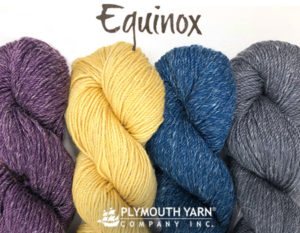 Knit Along Details
Knit Along will begin March 1
st
, 2019 on 
Plymouth Yarn Magazine
 under the 
design tab
. The KAL WILL NOT BE hosted on Ravelry. We encourage you to chat & share your projects on our Magazine under the comment section on each post or on Facebook and Ravelry. Meghan will be posting 6 installments in total and they will release every 2-3 weeks. Upon each installment release an email will be sent to all Local Yarn Shops and Subscribers. If you have not subscribed you can sign up on our home page 
www.plymouthyarn.com. 
_
_
Pattern #M120 will be available for purchase through Ravelry.
Follow Meghan Jones