The Stick Pony Project
Plymouth Yarn recently had the opportunity to donate to a wonderful Mother's Day event through Quest Therapeutic Services.  The Willowdale Steeplechase takes place in Unionville, PA, draws over 15,000 spectators, The Willowdale Steeplechase is a non-profit organization based in Kennett Square, PA that hosts a day of world-class steeplechase racing for the benefit of the following charities: The Stroud Water Research Center, The University of Pennsylvania School of Veterinary Medicine's New Bolton Center and Quest Therapeutic Services, Inc. Each beneficiary provides an activity for the children that attend.  One of these activities gives children with special needs the chance to make and race with stick ponies!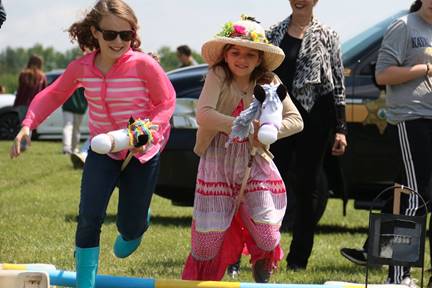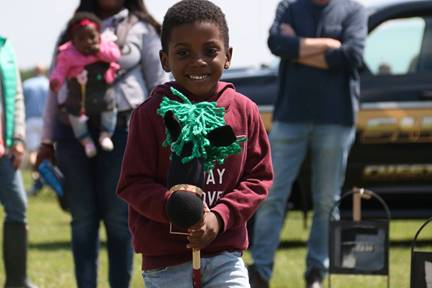 Plymouth Yarn donated a wide assortment of yarn with bright colors and textures for the children to use to create their ponies.  Quest Therapeutic Services provided the ponies for the children to decorate.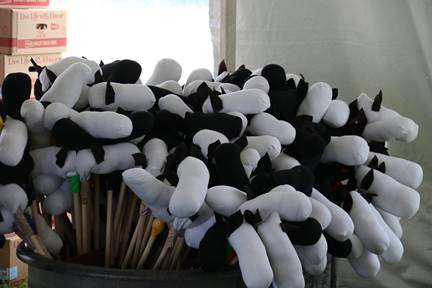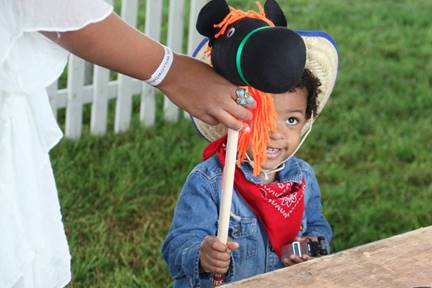 Quest Therapeutic Services is located in West Chester PA.  The organization "provides pediatric therapy services to enhance the lives of children with disabilities in the Delaware Valley. Licensed physical, occupational and speech & language communication therapists provide a full range of intense pediatric services to enable children with disabilities to grow and develop to their fullest potential". Equine Therapy can help build confidence, communication, trust, social skills, impulse control, and learn boundaries.  Horses have been known to have similar behaviors as humans, such as social and responsive behaviors, it is sometimes easier for patients to create a connection with the horse.  Plymouth Yarn is proud that we could help this cause.