There is something very special happening at the Delaware Museum of Natural History! Designer Sharon Silverman has lead her team to create a beautiful and unique yarn bomb experience.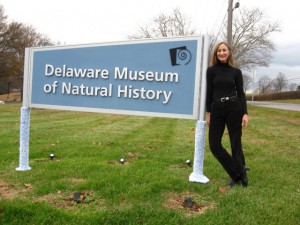 Our favorite component has to be Yarnboa!  This cuddly snake  is over 40 feet long and constructed mostly of Plymouth Yarns! Almost 9000 yards of yarn were used for this creature which was created to celebrate the museum's exhibit Titanboa:Monster Snake.  The snake is filled with used newspaper and plastic bags.  Sharon plans to reconfigure the crocheted creations into blankets, which will be donated to the Friends Association for Care and Protection of Children in West Chester. You can meet her at the museum on Sunday December 14 from 1-3 pm.  The Titanboa exhibit will run until January 25th, 2015.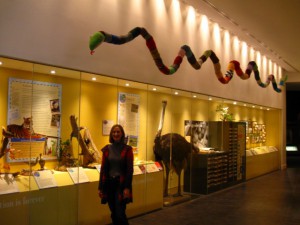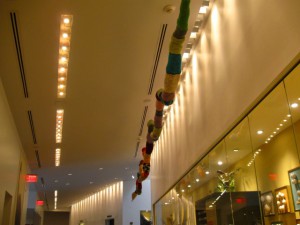 Sharon has been creating beautiful yarn bombs for some time now, you can see some examples of her amazing work on her facebook page.  Here are a couple other creations you can see at the museum located at 4840 Kennett Pike, Wilmington, De., 19807.