Selina's coat inspired me to write a blog entry about it.
The pattern is from Shirley Paden's book Knitwear Design Workshop.
Selina used a lighter weight yarn than what the pattern originally called for to make a smaller size. I love how the buttons work into the cable patterns, making a sleek,chic finish.
She even added pockets to her design-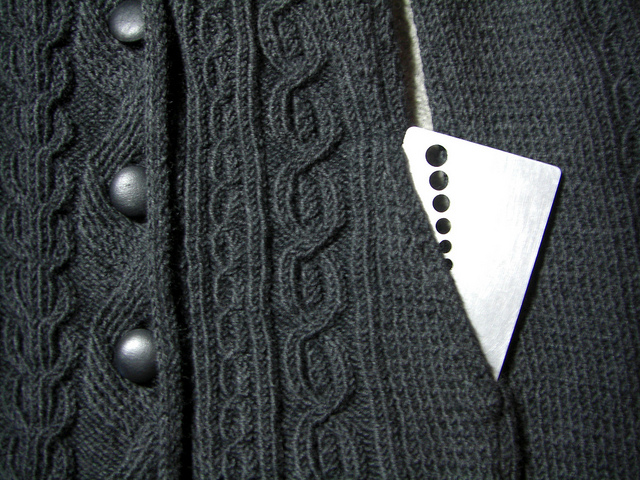 View more colors in our Worsted Merino Superwash